Passing away of Obadiah Ndanganga Kimendero in California USA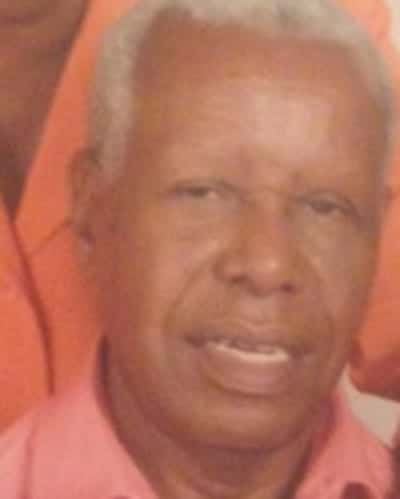 The Ndanganga family regrets to announce the passing away of their beloved father Obadiah Ndanganga Kimendero, on February 12th, 2016 in California USA .He was husband to Grace Wangui Ndanganga.
He was father to: the late Susan Njeri Moody, Paul Ndanganga "Mendez" (USA), Elijah Ndanganga  "Mesh" (USA), and Joseph Ndanganga "Chuchu" (USA). He was a brother to; Nyambura of Gilgil-Kenya and the late Wanjiku of Kiambogo-Nakuru. 
Brother in-law to Isaac Methu(USA), Anne Gachambi(USA),Vicky McDonald(UK),Val Methu(UK),Susan Methu(USA) and Liz Mshila Methu(USA). 
He was a father in law to: Esther Kibiru Kimendero (Ruiru), Helen WambuiMethu(Ruiru), Anne Wairimu Mucura(USA) and James Moody (USA).
Friends, family and church friends are meeting  at James Moody's residence address:
12863 Sunnymeadows Dr. Moreno Valley CA 92553 @ 7pm Friday 2/19/16 and @4pm Sunday 2/21/16.
Friends and family are open to visit(any time) the family; at the Ndanganga's residence address: 
880 Orchid Ct Apt 14, Upland CA 91786.
To meet funeral costs and assist the family in sending our beloved father back to Kenya; there will be a major fundraising event on Saturday 2/27/2016 @ 3pm at KICC San Bernadino Church address: 
2171 W Lincoln Ave, San Bernadino CA 92411.
A viewing ceremony will be held at Tillman's funeral home on Friday 3/11/2016 @ 5-9 pm address: 
2874 10th St. Riverside CA 92507.
Followed by a memorial service at KICC San Bernardino Church (address above) on Saturday 3/12/2016 @ 3-7pm.
For contributions towards funeral expenses please use: 
Wells Fargo Bank:Obadiah Ndanganga Kimendero Funeral Donation Account/Account No: 9179051595.Routing No: 122000247.
Gofundme is set up:
Obadiah Ndanganga Kimendero Funeral Fund
For any enquiries please contact:
1.Joseph Ndanganga
 T: 909-343-3744, or
2.Roy T: 951-300-8295,
3.Jewel Ndanganga T: 951-544-3622, or
4. Cathy Bedwell T: 714-310-6039.
Any changes to be communicated respectively.
The Lord giveth and He taketh…the best of ours!
Amen!
Passing away of Obadiah Ndanganga Kimendero in California USA