Julie Gichuru reveals people who financed her attack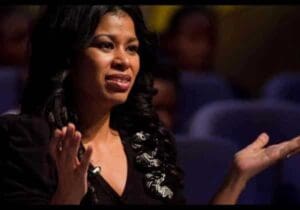 Julie Gichuru reveals people who financed her attack
There is never a dull moment on Kenya's cyber space. If we are not fighting a politician or the government, we are complaining about corruption. Then there are days when someone leaks a video and we have a field-day gossiping or giving our two-cents opinion about it. The energy of Kenyans online is enough to cause a massive online tsunami – especially so when Kenyans are angry.
Celebrated TV host Julie Gichuru has spoken about an incident where she was the victim of cyber bullying by a section of Kenyans on social media in Apil, 2016.
Speaking to K24, Julie said some politicians and corporates who are competitors of the betting firm she represents, M-Cheza, were colluding with unscrupulous bloggers and online lynch masters to attack her.
She said that the attack came just a day after M-Cheza presented its jackpot to the winners, something she believes did not go down well with the firm's competitors.
"It is no coincidence that on the day we give away our jackpot, I personally come under attack, and mCHEZA the brand that I am a director of Acumen Limited, the brand that we represent comes under attack. I believe it was financed," Julie said.
"So who are the politicians and who are the business rivals, business people, people in the corporate world funding this kind of behavior?" she further asked.
Under the trending topic #FallofJulieGichuru, a section of Kenyans joined controversial blogger Cyprian Nyakundi to bash the former Citizen TV anchor.
Nyakundi published a blog questioning the credibility of Julie Gichuru as a journalist. He claimed that Julie cannot be trusted with being objective considering her father-in-law, Samwel Gichuru, formerly of Kenya Power and Lighting Company, is accused of money laundering while he was the head honcho at the power company.
Nyakundi claimed that Julie was never objective when she worked for Citizen TV as the Sunday Live news host, and that she was always shy to confront the truth about corruption considering her father is accused of the same.
But Julie's reprieve came when a section of KOT quickly came up with the #IStandWithJuliee hashtag to outdo the previous one. They used it to encourage her and ignore the online attack on her person. Many told off Nyakundi and his accomplices.
An elated Julie later tweeted and thanked her fans for the tremendous support. She said she is used to haters and was entirely depending on God to help during such trying moments.
Julie is not the first victim of Nyakundi's attacks. Many more celebrities, corporates and businessmen have fallen victims of the blogger's hard-hitting articles.
-tuko.co.ke