Report Reveals Billionaires in Nairobi, Kisumu and Mombasa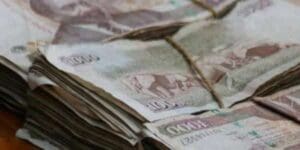 Report Reveals Billionaires in Nairobi: A new report has revealed the concentration of billionaires across the cities of Nairobi, Kisumu and Mombasa.
The research conducted by the New World Wealth firm indicates that the country has 450 billionaires distributed across the three cities.
According to the study, the wealthy lot is categorised into multi-millionaires and ultra-rich millionaires with 340 and 110 individuals respectively. The multi-millionaires are described as those with Sh1 Billion and above to their name while the ultra-rich millionaires have Sh3.03 Billion and above.
The 450 billionaires are among 8,500 other super-rich people who according to the report control two-thirds of the country's economy with their wealth standing at Sh6.2 Trillion.
Three-quarters of the super rich individuals reside in Nairobi's affluent estates like Runda, Lavington, Riverside, Kitisuru, Karen, Muthaiga, Kileleshwa, Langata, Spring Valley, Bahati Ridge, Thigiri Ridge and Westlands.
800 of them reside in Mombasa's posh estates of Shanzu, Nyali, Bamburi, and Tudor while 200 live in high-end estates of Kisumu, Malindi, Kilifi and Nakuru. Another 300 millionaires are spread across the remaining counties.
The report released on Wednesday also reveals that 52 per cent of the billionaires own second homes in London, Paris, New York and Geneva, others own second homes in Kenya with the Coast being the preferred location.
The South Africa-based research firm expects the number of dollar millionaires in Kenya to continue growing, hitting 15,300 in the next decade.