Man Who Dined And Got Cash From Ruto Returns Home To Heroic Welcome

Man Who Dined And Got Cash From Ruto Returns Home To Heroic Welcome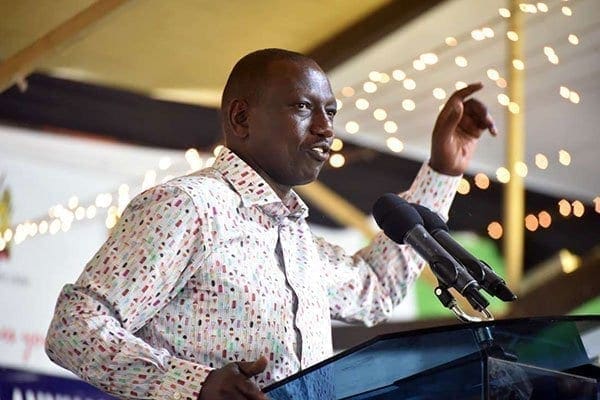 The man who was famously given an envelope containing a wad of cash by Deputy President William Ruto was given a hero's welcome by his family at his home in Mautuma, Turbo on Thursday.
Patrick Odanga, who works as a mason in Umoja 1 Nairobi did not expect to be make the long journey home, but was compelled to do so by the recent turn of events in his life.
The last two weeks have been akin to a roller-coaster ride for Mr Odanga, who got a rare chance of not only meeting but also sharing a meal of mbuzi choma, ugali and kachumbariwith the Deputy President.
Things got even better for Mr Odanga this week when Mr Ruto invited him to his office where the DP gave him an envelope containing a wad of cash.
Mr Odanga initially planned to wait for his wife to come from upcountry so they can open the envelope together but anxiety seems to have gotten the better of him, forcing him to make the long trip to Turbo.
His wife Christine Odanga was equally elated by his husband's change of fortunes.
"Nimefurahi sana kumuona bwanangu na amenifikishia ujumbe aliopatiwa na muheshimiwa kama bado haijafunguliwa na tukaifunguwa pamoja," she said. (I'm so happy to see my husband who has come home with a special message from the Deputy President which we will open together.)

The couple, which has three children, say they have used Sh20,000 to offset school fees arrears for two of their children.
They also used Sh25,000 to buy farm supply's and manure and kept the rest to aid in household maintenance.
So exactly how much money was Mr Odanga's envelope?
Odanga laughs cheekily before replaying:
"Ile naeza sema Mheshimiwa Ruto ni mtu mkarimu sana na naomba aendelee na moyo huo huo wakusaidia wananchi. Kama sio yeye shamba yangu ya mahindi ingeharibika kwa sababu nilikuwa sijapata pesa ya kununua mbolea na mambo mengi yanayohusiana na ukulima." (All I can say is that Hon Ruto is a very generous person, I pray he keeps up the same spirit of helping people. If not for him, my crop of maize would have failed, because I didn't have money to buy fertilizers and other requirements for the farm.)

Mr Odanga plans to stay with his wife of 13 years for a while before returning back to Nairobi.
Man Who Dined And Got Cash From Ruto Returns Home To Heroic Welcome