UPDATE:PASTOR NJIRAINI FROM RALEIGH NC PROMOTED TO GLORY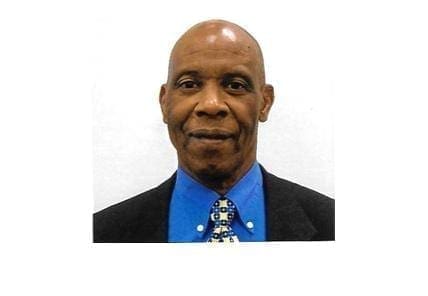 "The funeral  service will be held on Tue @ Crossroads Fellowship 2721 E. Millbrook rd. Raleigh NC 27604 from 10am."
It is with humble acceptance of God's will that we announce the promotion to glory of Rev. Patrick Maina Njiraini of Raleigh, NC, USA on June 13, 2016, after a long-battle with cancer bravely borne.
He was husband to Margaret W. Njiraini. He was father to Paul Maina, Solomon Kinyua and Silas Mbogo. He was brother to Rev. Dr. Samson Mathangani (Birmingham, Alabama) David Ndegwa, James Mwinga, Dickson Mwinga, James Gichuru, Ayub Wangondu, Alice Kagure, George Njiraini, Janet Kinyua (Birmingham, Al.) among others. Brother-in-law to David Kinyua (Al.), Mary Mathangani(Al.), John Ndegwa, Veronica Wacera and others.
Family and friends are meeting daily at United Brethren Restoration Center (UBRC), 124 Luther Road, Raleigh, NC, 27610 @ 7pm from Tuesday, Jun. 14, to Friday, June 17, 2016. The family will be available for visitation at home (1808 Coltrane ct. Raleigh NC 27610) throughout the weekend.
Burial will be on Tuesday, June 21, 2016. Beginning with viewing from 10am to 11 am at UBRC Restoration Center, followed by a funeral service at the same address. He will thereafter be interred at Carolina Biblical Garden 1530 Creech Road Raleigh NC 27610.
Your prayers and support for the family will be highly appreciated. Those who wish to give a contribution can do so through Wells Fargo Account number 1191977451 , Account name Margaret Njiraini or through https://www.gofundme.com/njiraini
For more info. Please contact Pst. D. Ngatunyi 919-717-7554 Rev. Dr. S. Mathangani 205-527-9430  Pst. S. Barine 919-221-1521 Beatrice Kahihu 919-825-7228 Dr. Joe Karogi 919-914-1123 Francis Mwinga 205-381-1437 Dr. Stan Wangenye +447908225336 (UK)
He has fought a good fight, he has finished the race, he has kept the faith (2 Timothy 4:7)