Uhuru Video: Hate speech mongers, whether Jubilee or CORD, must be punished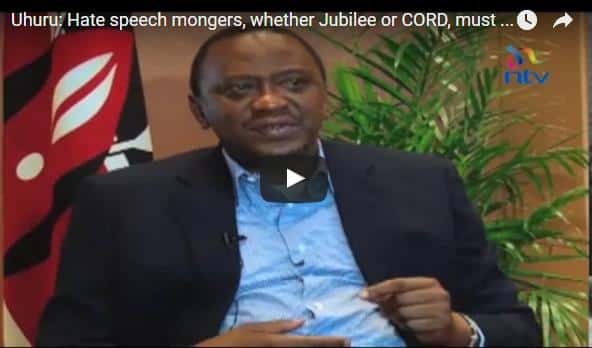 President Uhuru Kenyatta said his government was not going to tolerate propagators of hate whether in CORD or his Jubilee coalition. Speaking to the media in Brussels, President Kenyatta also chided opposition leaders demanding the release of leaders arrested over claims of hate mongering.
Enock Sikolia was in Brussels, Belgium and filed this report.