Is Coast warming up to Jubilee amid CORD wrangles?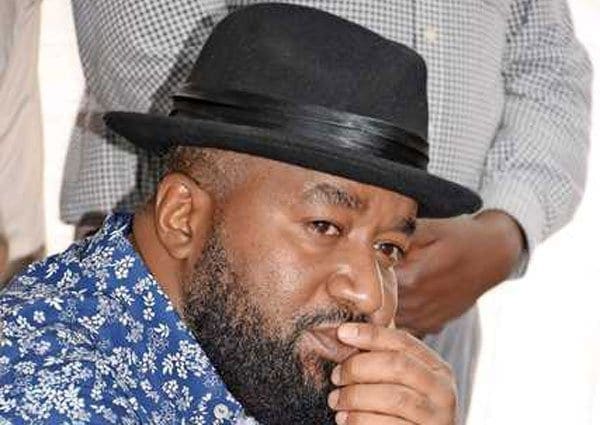 As political realignments and rebellion rock the Orange Democratic Movement, concerns have been raised if the party could lose support in its strongholds, including the Coast.
While some observers argue that the fresh rebellion in Opposition leader Raila Odinga's party has weakened CORD at the Coast, others say that ground has not shifted and Coast remains, firmly, in the Opposition.
Governor Hassan Joho's position as ODM deputy leader, Senator Hassan Omar's position as Wiper Democratic Movement secretary general and recent elevation of nominated senator Agnes Zani as ODM acting secretary general, all point to the political importance of the region for CORD.
Opinion is also divided on whether recent defections of CORD politicians, including former Changamwe MP Ramadhan Kajembe and Mombasa businessman Suleiman Shahbal, and shifting of loyalty by CORD MPs, led by Kilifi North's Gideon Mung'aro, has added value to Jubilee in its efforts to wrestle Coast from CORD.
Talk of possible formation of a third force made up of Coast-based political parties has intensified, propelled by the Umoja Summit that operates on social media and has chapters in all six Coast counties.
Political analyst Maimuna Mwidau observes that the decision by Wiper and ODM to appoint Omar and Zani, respectively, to the positions of secretary general would solidify CORD's hold in Coast.
"This implies that Coast matters and that is why key positions in ODM and Wiper have been given to the region," she said.
Ms Mwidau believes that recent defections by Coast CORD politicians to Jubilee have done little to advance the political course of the ruling coalition in the region.
"If defections came with resignations followed by elections won with majorities, then we would be speaking a different language today. Defectors are yet to prove their value to Jubilee. The loss by Jubilee in the Malindi by-election was a major test for defectors," she quipped.
But Mombasa lawyer and politician Abubakar Yusuf said that defections by CORD leaders to Jubilee had helped improve Jubilee's image in the Coast. He said Jubilee was likely to perform better than in 2013.
He said the appointment of Coast politicians to key positions in CORD does not add value to the Opposition, since CORD already got huge support in the region in the last general election.
"The perception of Jubilee to Coast voters has greatly improved, following the defections and shifting of alliances by CORD politicians. The appointment of secretaries general of CORD parties will not help since Coast voters elected CORD governors and are interested in service delivery by the counties under CORD," Yusuf said.
He said most Coast counties are under CORD and must compete with the national government in service delivery to win votes in 2017.
Following the rebellion led by Budalang'i MP Ababu Namwamba, CORD loyalists and rebels have engaged in a war of words about which side stands the chance of winning at the Coast.
Kilifi Governor Amason Kingi, a close ally of Raila, claims Ababu's rebellion has not shaken the Coast and Jubilee would not win the region next year. He said that Coast residents have been isolated by Uhuru Kenyatta's administration in development. He dismissed CORD rebel MPs, led by Mung'aro, as self-seekers.
"If they think that we will be swayed to decamp and vote for Jubilee, they will have to wait for a very long time. Campaigning for Jubilee at the Coast and especially in Kilifi is like trying to keep still an empty sack. These are fruitless efforts with abortive outcomes," said Kingi.
"In the last 50 years we have suffered and they (rebel MPs) want the people of Coast to tread the same path that we have been fighting against for years."
But Mung'aro and his team, including Kwale woman representative Zainab Chidzuga, MPs Mustafa Idd (Kilifi South) and Khatib Mwashetani (Lunga Lunga), welcomed Mr Namwamba's shift of loyalty from Raila, saying the Coast political ground was shifting towards Jubilee. They said the Government has initiated many projects that have changed the lives of residents.
Mung'aro said staying in ODM was a waste of time and a number of people will soon leave the party due to "frustrations and mistreatment".
"We are glad that Namwamba finally saw the light and quit the party leadership. We are asking Kenyans to support him and we also urge him to stay put. Being in ODM is just a waste of time because the party only benefits a few individuals," he said.
The CORD rebel MPs declared they will launch a spirited campaign from Vanga in Kwale County to Kiunga in Lamu County to shift public support from CORD to Jubilee ahead of the general election.
Former PS in the Kibaki administration Rachael Dzombo says most Coast residents still feel most of their grievances have not been addressed.