DP Ruto's childhood friend, Kilimendi speaks out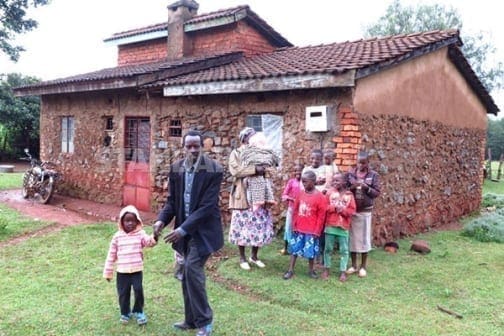 Being an acquaintance of Deputy President William Ruto since childhood, Clement Kipkoech Kosgei has been having the liberty to have cosy chats with the DP every time they meet.
As a hustler, Clement, 49, had made his interaction with the deputy president a free rein.
Now Clement, or Kilimendi as his name is pronounced in the Kalenjin language, will have to switch to officialdom to engage his longtime friend in chit chat whenever they meet.
The boda boda operator, who also dabbles in livestock trade, became an overnight celebrity after sharing a meal with President Uhuru Kenyatta and his former schoolmate Ruto to settle the protocol issue.
It took a humorous turn by the deputy president of sombre moments to bring Clement to the limelight.
The deputy president was addressing mourners during the burial of his brother Harisson Kiptoo in his Kamagut home last weekend when he said some of the villagers he schooled with at Kamagut Primary School had not yet come to terms with his status as the country's second in command.
"Mr President, this is where I grew up and I am very close to many of these people. However, some childhood friends like Kilimendi find it difficult to realise that I am the deputy president. I was with him yesterday and he called me "Wee William," Ruto said when he stood to eulogise his brother as the crowd burst into laughter.
He further cracked up the President when he said: "Kilimendi is coined from the name Clement. I hope now that you have come today, they will know I am your deputy and address me with some decorum."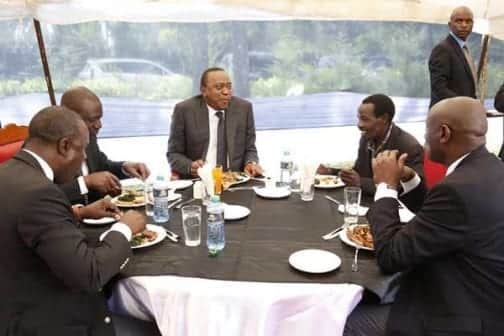 Kilimendi or Kajanja (sly one) is enjoying his new found celebrity status. He immediately abandons whatever he is doing when he is told that journalists are looking for him. He is jovial and easy and soon he is gladly chatting away.
"William ni mtu yangu sana (William is my man). We learnt with him from nursery school at Kamagut and have kept our friendship until now. That is why I find it difficult to call him by his title deputy president. He used to be called William Kipchirchir and that's what I am used to. Our closeness makes the issue of titles forgettable," he says.
According to Kilimendi, he schooled with the DP and did their Certificate of Primary Education (CPE) together, and separated when he joined Kaptel Boys in Nandi County and later advanced to the National Youth Service (NYS).
Ruto joined Wareng Secondary School for O-levels, Kapsabet Boys for A-levels and University of Nairobi.
"We were neighbours and walked the same route in the morning and evening. Since our school was a distance, we would carry packed lunch and hide it in a bush near the school. We mostly shared the meal. During weekends, we grazed livestock, hunted together and even engaged in childhood fights," Kilimendi reminisces.
He says he has been to Nairobi on several occasions and spent some time with Ruto when he was in university. They talked about the DP's political ambition where he advised him to seek to be a Kanu delegate before declaring the seat he was interested in.
"Many things have changed but our friendship has remained tight. I don't need an intermediary to get to him when he comes home. I only need to show my face and he will call me and we talk a lot. I never borrow money or seek favours from him when we meet but chat about common issues that friends would talk about," says Kilimendi, a livestock broker and general trader.
The joke about Kilimendi prompted President Uhuru to address Ruto as deputy president to set the record clear on protocol.
"I will call him the deputy president today and not William so that these people may know he is my deputy," Uhuru said.
The joke by Ruto unexpectedly turned into a big day for  Kilimendi who was invited for lunch with the President and his friend, the DP.
He says President Kenyatta asked him about their relationship with the DP, and described the occasion as 'amazing'.
"He reminded me I should know William is the deputy president of Kenya and I promised him I will try to observe decorum while addressing his deputy… He gave me some little 'tea' of course," Kilimendi reveals.
David Maiyo, a neighbour of Kilimendi, describes him as a comical man who easily navigates through serious business.
"We call him Kajanja because he engages in many businesses like livestock brokering, dairy farming and operates a boda boda," Maiyo added.
Kilimendi's mother Monicah Tongoi says she knows Ruto is the deputy president but believes it will be difficult for her son to observe protocol while addressing his longtime friend because of their close association.
"I used to watch these young boys go to school every day. I knew for sure William is a big man in this country when he made the President visit our village. He used to come to my small kiosk to buy household goods," Tongoi says.
Hilarious Video: William Ruto makes fun of Clement