Riek Machar replaced as South Sudan vice president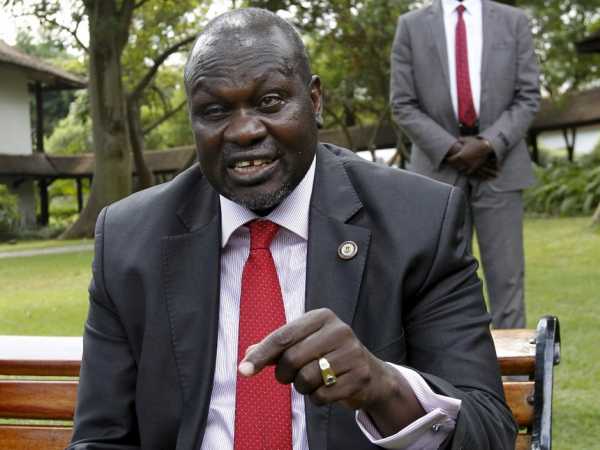 Riek Machar has officially been sacked as the first vice president of the South Sudan and has been replaced by former mining minister Taban Deng Gai.
Machar fled from Juba last week following a new outbreak of violence.
Last Thursday, President Salvar Kiir had given Machar until July 23 to return to Juba and work towards rebuilding peace.
But Machar has not returned since.
According to a source within South Sudan state house, Deng was endorsed on Monday morning but a decree officially sacking Machar was issued on Monday evening.
Deng's swearing in is slated for Tuesday, after which the Cabinet will be reorganised.
According to the official statement:
"President Salva Kiir relieved Dr Riek Machar from the position of 1st Vice President of the Republic of South Sudan and appointed Gen. Taban Deng Gai 1st Vice President of Republic of South Sudan effective from 25th July 2016.
General Taban Deng Gai was former Chief Negotiater of SPLM/SPLA -IO and Minister of Mining in Transitional Government of National Unity (TGONU). He will take oath office tomorrow morning".
Kiir and Machar had signed a peace agreement late last year under which Machar was once again made vice president.