Jubilee MPs to back party hopping clause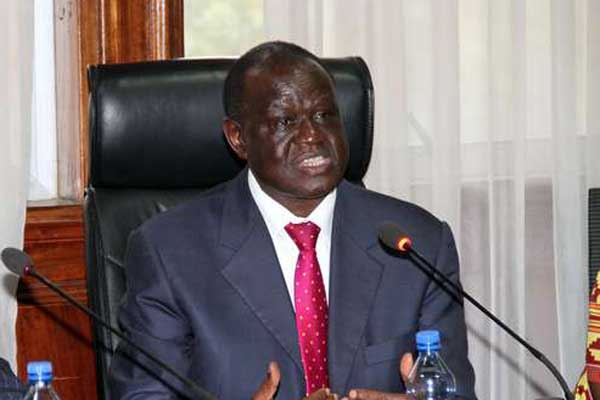 Jubilee lawmakers have agreed to support a Bill that bans candidates from changing parties after losing in primaries.
The MPs and senators affiliated to the coalition met at Deputy President William Ruto's official residence in Karen on Wednesday to discuss the proposed law.
The Bill is one of several recommendations made by the Joint Select Committee on reforming the Independent Electoral and Boundaries Commission (IEBC).
Meru Senator Kiraitu Murungi said the lawmakers had agreed to stop party-hopping to strengthen the new Jubilee Party after nominations.
"We have discussed the issue of party-hopping. It is the intention of the President (Uhuru Kenyatta) and his deputy that we have one party that unites all of us.
"The issue of party-hopping will destroy all that. MPs have been requested to support this Bill to stop party-hopping," said Mr Murungi after the meeting.
The lawmakers also agreed that Jubilee nominations be conducted by the IEBC on the same day.
"We believe party-hopping is a thing of the past. We are not going to allow anybody to come to the Jubilee nominations with another party in the pocket. If someone wants to hop they should do so before nominations," said Fafi MP Barre Shill.
-nation.co.ke