Diaspora woman Aims to 'Make a Change' in Native Kenya
Sharon Lokedi came to the United States to earn a college degree and use her acquired knowledge to "make a change" in her native country.
Since arriving at the University of Kansas from Eldoret, Kenya, Lokedi has built upon a running foundation started at the famed Kapkenda Girls High School to become a three-time All-American in her first two years of college. The nursing major was drawn to the U.S. by an opportunity not afforded to many people in her native country.
"I decided I wanted to go [to Kansas] to make a change for my family, my friends, and my community, too," Lokedi told FloTrack in a phone interview.
"When you come to the States, other kids look at you and go 'Wow, I want to be like Sharon or somebody,' and hopefully that will make them study and find these opportunities. And once they come here they get to study, and once they go home they will use what they learned to help people there."
The decision to come to Kansas has reaped many rewards on the track and cross country course, despite the fact that Lokedi took two years off from running before she arrived. At one point, Lokedi didn't think running in the U.S. was an option for her.
null
She started running when she was 12–chasing her cousins from home to school and back during lunch breaks. From an early age, it was obvious that she had a talent. By eighth grade, Lokedi won her district championship and got noticed by John Mburu, the head coach of the track team at Kapkenda Girls High School. Mburu watched her race multiple times and eventually offered her a spot on the team, which Lokedi said is "the best among the schools in Kenya with track athletes."
Kapkenda has produced a number of talented Kenyan athletes, notably Olympic 1500m champion Nancy Jebet Lagat, world junior 3K champion Veronica Nyaruai, and world cross country silver medalist Priscah Cherono. The school's track program is known for its strict practice schedule–two practices a day which take place in-between classes. The training regimen is so strict that athletes are pulled out of class to run if they miss a morning practice.
"If you didn't come to practice in the morning, they'd just go send you in the middle of class to go run so you really didn't want to miss practice because you'd be afraid of what would happen later [laughs]," Lokedi said.
Lokedi only recalled one instance when she missed practice.
"I had to pay for that. He made me work out three times a day for three days," she said.
It was at Kapkenda where Lokedi developed discipline and an appreciation for the sport.
"[Strict training] made us good," she recalled.
After setting the school record in the 3,000m and 5,000m, Lokedi chose to focus on her classes during her final year of school in order to prepare for applications to attend college in Kenya. She took another year off from running after graduating, but she had a change of heart when she decided to pursue college in the United States. Through a friend in Eldoret, Lokedi got connected with the coaches at Kansas.
She wanted to take advantage of the opportunity that running could present and in turn help influence other runners to take the chance and help their communities.
"A lot of people don't have that chance to go to school or college because there's no money, but if they can run and apply for schools here, then they can come study and they'll be able to help their parents and other people with what they learn," Lokedi said.
Fellow Kenyan athletes such as former Arizona standouts Lawi Lalang and Stephen Sambu have helped their native communities through creative fundraising efforts while racing in the United States. In 2014, the two former teammates raced the Oyster Bay Turkey Trot in order to raise money for clean water efforts in Kenya.
Lokedi hopes to return to Kenya and use her nursing degree to work in a community center or a hospital near her home village.
In a short period of time at Kansas, Lokedi has made a name for herself in the school record books as well as on the NCAA circuit. In her first season (2015 indoor track), Lokedi clocked a 5K season's best of 17:04. During the outdoor season, she ran 16:59 and 35:21 for 10K. But it was the cross country season when Lokedi started to hit her stride. At the 2015 Pre-National Invitational, Lokedi finished a breakthrough fourth-place overall against a number of All-Americans. The performance even shocked Lokedi, who didn't expect such a high placing.
The momentum accumulated into a historic performance when she finished 10th overall at the NCAA championship–the highest finish for a Jayhawks women's runner in school history.
In the same season, Lokedi also started dating 15-time NCAA champion and Oregon Duck Edward Cheserek. The two Kenyan runners met while on vacation with friends in Washington, D.C., last summer. Lokedi shared that last week marked the couple's one-year anniversary.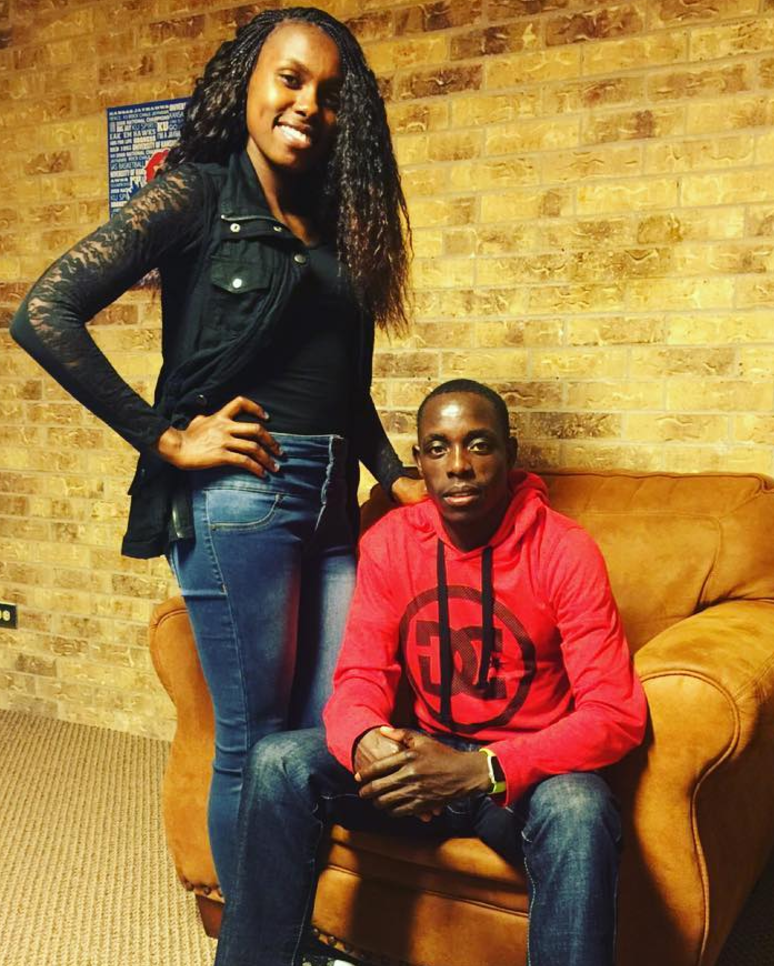 On Saturday, Lokedi will race the Big 12 Conference Championship in Lubbock, Texas. She already owns two Big 12 titles after winning the outdoor 10K and indoor 5K. Lokedi's most recent 10th-place finish at Pre-Nationals two weeks ago indicates that she is ready to contend and potentially win another conference title.
"I'm mentally ready, so I just need to go out there and do what I do best," Lokedi said.
At first, when asked if she believed she was capable of winning the individual title, Lokedi responded shyly, saying she was unsure based on the course variables. But she eventually came around to the idea.
"I do believe I can," she said.
It's another opportunity that Lokedi should use to her full advantage.
-flotrack.org