Kenyans demand the release of KTN journalist Joy Doreen Biira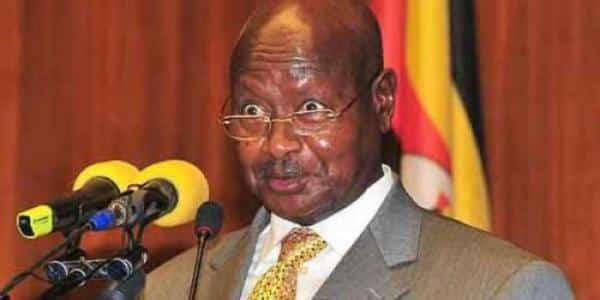 Kenyans on social media spent the better part of Monday morning demanding Uganda President Yoweri Museveni to order the release of KTN journalist Joy Doreen Biira.
Little was heard from the Ugandan Government over the arrest of the Kenyan-based Ugandan journalist, with the Kenyan media describing the move by the police as stringent.
Amid the chaotic scenes in Uganda, Mr Museveni took a flight out of the nation and headed to South Africa where he noted he was to hold bilateral talks with his counterpart Jacob Zuma.
"I have left for South Africa on a two-day working visit. I will hold bilateral talks with His Excellency Jacob Zuma," Museveni tweeted.
The announcement of his tour was posted on social with many trooping to question whether he had left orders to release Ms Doreen.
Nairobi Senator Mike Sonko reacted to Museveni's travel noting: "Ugandan autocrat General @KagutaMuseveni unleashes violence against his own people, arrests innocent journalists then flies out!"
Here are the reactions:
@KagutaMuseveni @SAPresident Explain #KaseseAttacks #FreeJoyDoreen First then we go next topic
Doreen was arrested on Sunday when she reported on social media the military fight that broke out in Kasese town, where she had travelled for her traditional wedding.
Chaos erupted in Uganda when royal guards protecting King Charles Wesley Mumbere of the Rwenzururu kingdom attacked patrolling security forces. The police officers retaliated and in the process, over 55 people were killed including 46 palace guards.
Police spokesperson Felix Kaweesi assured that the KTN reporter would be released on bond after interrogation. He remarked that Ms Doreen had gone against orders that had been issued when the military fight broke out in the area.
"I think she misbehaved, she might have accessed a cordoned off area," Kaweesi said.
-kenyans.co.ke