Opposition plans how to share power in the Super Alliance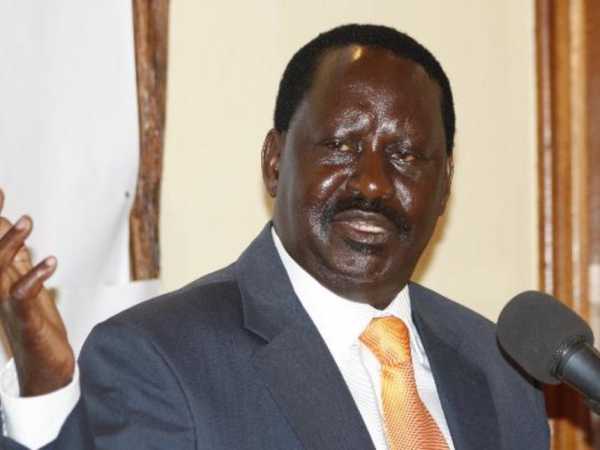 STRATEGISTS working on a formula to bring together the Opposition chiefs ahead of next year's elections have proposed the reintroduction of the position of Prime Minister and two Deputy PMs.
The team has also proposed that the Constitution be amended to create the three positions in a mode that will also change the current Presidential system to a parliamentary system of government.
With this arrangement, the Opposition will have nine key positions to share among their top vote bloc leaders in the event they form the next administration.
Apart from the President and his Deputy, the team will have the positions of Prime Minister and his two DPMs, the speakers of Parliament and the Senate and Majority leaders of both Houses.
By making the proposal, the National Super Alliance wants to position itself as a formation that is more inclusive and therefore provides more opportunities to more top leaders than the ruling Jubilee Party, which has yet to appoint its officials or get its Secretariat going.
After the 2007 post-election violence, the three positions of PM and DPMs were created but abolished when the new Constitution was enacted in 2010. Raila Odinga was Prime minister until the 2013 elections. Musalia Mudavadi and Uhuru Kenyatta were his DPMs.
The switch to a parliamentary system is the key change in the draft document being prepared by the NASA technical team. If approved by the Super Alliance partners, the principals will then have to agree who takes what position.
"We want to create a team that will defeat Jubilee with a wide margin. We believe with the positions we are proposing, NASA will be able to accommodate many people," said one of the technocrats working on the proposal.
Raila has supported a parliamentary system since the time of the Bomas Draft Constitution in 2004, in which he played an active role.
In a parliamentary system MPs choose a Prime Minister, who typically is selected by the largest party, which also forms the government. The President theN becomes a ceremonial Head of State.
The new Constitution was originally intended to create a parliamentary system, but MPs switched to a Presidential system in the Naivasha talks in 2010. ODM conceded to PNU on the matter, although Raila still favoured an executive Prime Minister system.
"The idea of House committee chairs answering questions on behalf of Cabinet Secretaries is not serving the country well. We hope to reverse this requirement so that the people of Kenya, through their elected MPs, can hold the government accountable", said Amani National Congress leader Musalia Mudavadi yesterday.
Many liberal democracies such as Canada, Great Britain, Germany, Italy, Japan, Latvia, The Netherlands, and New Zealand use the parliamentary system. The Presidential system is used in democracies like the United States and France.
According to the Opposition, the Constitution has created too narrow an Executive, which is prone to abuse and lack of accountability.
The team is also hoping to enter into a working arrangement with trade unions in exchange for their massive support
-the-star.co.ke