NCIC, police probe Duale over alleged hate speech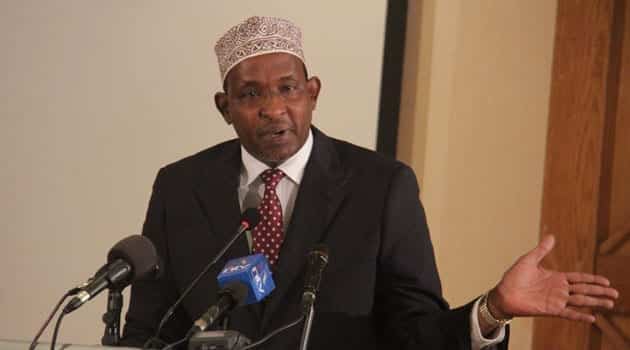 The National Cohesion and Integration Commission (NCIC) on Friday said it had launched investigations into allegations that Majority Leader Aden Duale was recorded inciting locals against a certain community in Garissa.
NCIC said it will scrutinize to the audio recording in which Duale was allegedly captured making remarks amounting to hate speech.
On Friday, Former National Assembly Deputy Speaker Farah Maalim and Captain Abdi Yare who is vying for a parliamentary seat in Garissa recorded statements with police demanding action to be taken against Duale.
"We expressed our concerns regarding the open threats that were done to us in person as well as to our own political aspirations by Duale and they promised to carry extensive investigations and they will come back to us," Maalim explained.
Last year, eight legislators spent time in police cells after they found themselves on the wrong side of the law that criminalises use of hate speech.
Maalim and his counterpart asked the government to ensure the law on hate speech will be applied without bias when handling Duale's alleged hate remarks.
They want him also to face similar consequences as the eight.
The audio clip that has been circulating on social media since Thursday, a voice claimed to be Duale's can be heard urging youths in Garissa to ensure that members of a certain community do not register as voters in the locality.
Duale has however distanced himself from the recording.
"An audio clip in circulation online is fake and crude propaganda. It's the work of a bygone era politician attempting to cook fake news," he posted on his Twitter account.
The alleged remarks angered many Kenyans especially those who used their social media accounts to demand action to be taken against the powerful politician.
They expressed concerns that use of reckless statements especially during a year that the country was preparing for the general election was quite dangerous for a country that freshly remembers events of the disputed 2007 Presidential elections that led to widespread bloodshed and displacement.
-capitalfm.co.ke