Why wait for 10 years to claim Kibaki stole 2007 poll? SK told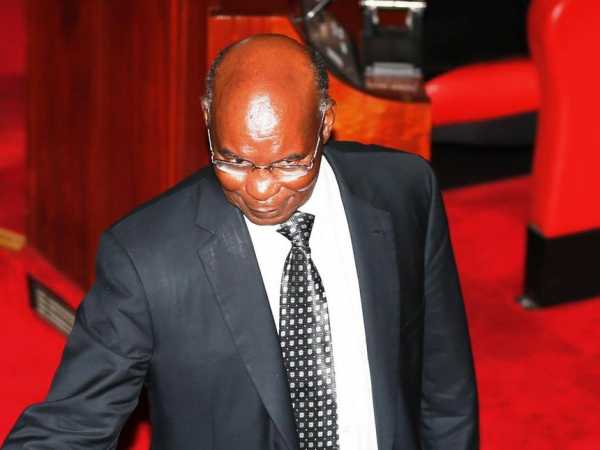 ODM leader Raila Odinga won the 2007 general election, Royal Media Services owner SK Macharia has said.
"We have clear statistics. The one who was declared the winner in 2007 was not the winner. We tracked all the results through satellite phones. As per my records, Raila won the elections," he said yesterday.
Macharia made the remarks during a presentation on the election laws debate in the Senate.
Raila lost the election to former President Mwai Kibaki. The disputed results sparked violence that caused at least 1,000 deaths and left more than 600,000 displaced.
Macharia said he tried to convince Kibaki to follow a "pure presidential system".
"If you read the IEBC summary report, it says there was confusion in the register," he said.
Speaking to the Star on the phone yesterday, Kibaki's 2007 campaign manager Marangu Marete said, "Kibaki did not steal the election. That was nine years back. What benefit is there to say the election was stolen? The party did not steal.
"Can he [SK Macharia] produce those statistics. We would like to see them. Anybody who looked at the results closely will know Kibaki did not steal the election." Marete asked where Macharia was when the information was needed in 2008.
"The fact is how many years now, the guy [Macharia] was there in 2008 when there was the Kriegler Commission. If he had the information, why didn't he bring it?" he said.
"People were given freedom to say anything about the election. ODM said they had 40 reasons on why Kibaki stole, but they were dismissed."
Marete said if anything, the "theft" was in ODM strongholds, adding that "our job was not to say who won and who did not win. That was not our mandate.
"These claims that votes were stolen in 2007, 2013, 2017… I don't understand why he [Raila] is persisting on the stealing business for this long," he said.
Macharia said, "Whatever I say here, that media owners dispute, I will take full responsibility for. We can use satellite phones in areas not covered by mobile phone networks."
In 2010, then ICC prosecutor Moreno Ocampo announced he was seeking summonses for President Uhuru Kenyatta and Deputy President William Ruto and four others for crimes against humanity.
Years later, the charges against the two were dropped, the ICC citing lack of sufficient evidence and political interference.
In the run-up to the 2013 general election, Macharia said he would use his media house to back Raila's presidential campaign. He also said he would conduct a door-to-door campaign for him.
-the-star.co.ke