We no longer mourn, Raila's family says on Fidel's 2nd death anniversary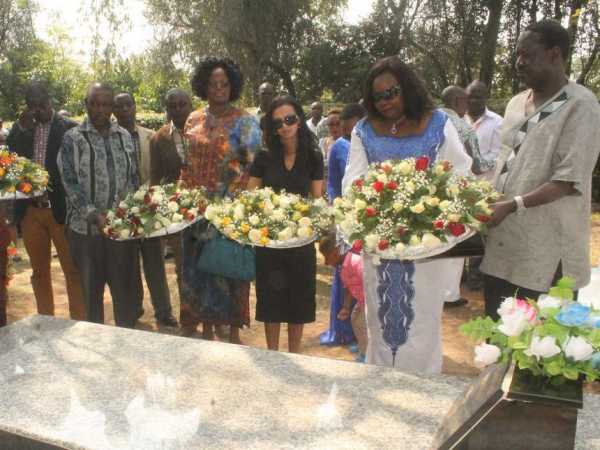 We no longer mourn, Raila's family says on Fidel's 2nd death anniversary
Cord leader Raila Odinga's family celebrated the late Fidel Odinga in a sentimental statement on the second anniversary of his death on Wednesday.
Fidel, who was born in 1973, was found dead in his house in Karen on January 4, 2015 after a night out with friends.
He had one child with his Eritrean wife Bekele and three siblings – Rosemary, Raila Junior and Winnie.
The family said Fidel was loaned to them for a season but that his footprints will remain in their hearts and lives.
They said "his soul shone through with an inner light that brightened even in the darkest of hours' and that his presence "created a calmness and assurance that we had never known then nor will ever experience again".
Raila's family further said Fidel was a true son, brother, father and friend.
"As we remember you this year, we no longer mourn, weep or wail. For we know that thanks to your pure heart we will meet again," the statement read.
"Your amazing life was a blessing to us, your passing left a void beyond words and your absence a pain beyond measure."
The family held a memorial service for Fidel on Janaury 30 last year but it was not clear whether another will be held in the new year.
Last year's memorial service was held alongside the 22nd anniversary of the death of Mzee Jaramogi Odinga.
Raila had scheduled demonstrations over the contentious election laws for today, but he postponed the mass action for a week to allow talks.
He threatened to take this action if President Uhuru Kenyatta failed to rejec the laws. But he asked supporters to maintain peace despite the challenges the opposition was facing.
We no longer mourn, Raila's family says on Fidel's 2nd death anniversary