UPDATE:Death Announcement for Salome Moraa Ombati of New Jersey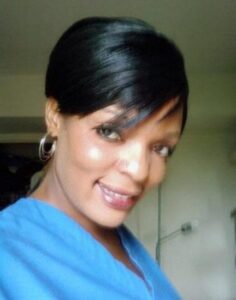 The Fundraising for Salome Ombati has been postponed to February 25th 2017
It is with profound sadness and sorrow that we are informing you of the death of Ms. Salome Moraa Ombati on February 8th, 2017 in Toms River, New Jersey, USA. Mother to: Zion and Sinai
Daughter to:  Joseph and Hellen Ombati of Mochenwa, Nyamira County, Kisii.
Sister to: Nancy Ombati of TX ,Leah Ombati of NJ ,Simon, Sarah, Daniel and John of Mochenwa, Kenya. Sister-inlaw to Carren and Edna
Niece to: Charles & Callin Bosire of MN.
Cousin to: Joyce Nyairo of MD; Alfred, Simon, and Stephen Nyairo of MN; Prof. Kennedy Nyairo of TX, Evelyne Nyairo, John Nyandemo of Canada;  Phane Ogendi of AL, and Lillian Mecha of MD, Simon Akama of DE, Phoebe and Sammy Siteki of MN. Emily and Nancy of PA.
Cousin in-Law to:  Dr. Nixon Ogendi of AL;
Sister in-law to: Philip  Mose of NJ, Cyrus Omwenga of TX, Carren and Edna of Kenya.
Daily prayers are ongoing at Philip & Leah's home at 120 Washington Arms, #B2, Washington, NJ 07882.
Arrangements are underway to transport her body to her final resting place. We kindly request your prayers, moral and financial support to help deflate travel and funeral expenses, and take care of her young kids.
Bank Account: Wells Fargo Routing number 021200025// account ## 9024530983
Square Cash ($): Cash.me/$SalomeOmbati
A fundraising and memorial service will be conducted on the weekend of Feb. 18/19 at Mungaano SDA Church – 1799 John F. Kennedy Blvd, Jersey City, NJ 07305. Other details including timing for the event will be provided soon.
For more information, please contact the following:
Charles Bosire – 763-267-5468
Callin Bosire – 612-247-4213
Alfred Nyairo – 612-876-7256
Prof. Kennedy Nyairo – 610-613-3120
Simon Akama – 443 -204-1440
Dr. Nixon Mwebi – 256-225-5606
Kerubo Ombati – 817- 323-7767
Leah Ombati – 908-283-4473
Dr. Caroline Kristo – 909-800-1629
Phoebe Siteki – 952-221-9128
Sammy Siteki –952-212-1554
Moses Makori – 952-923-9527
Grace Makori – 621-432-4643
Emily Nyamoko –267-393-5197
Philip Mose – 908-878-6237