Nasa loses bid to stop polls in case kits fail on August 8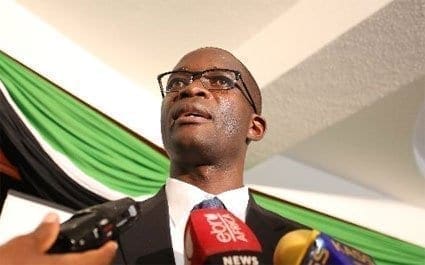 The National Super Alliance (Nasa) has lost yet another court battle against the electoral commission.
The Raila Odinga-led coalition on Friday lost its bid to have the August 8 elections put off in affected counties, constituencies or wards if the electronic system fails.
BACK-UP
In its petition, Nasa had argued that the Independent Electoral and Boundaries Commission (IEBC) had failed to put in place a complementary system as required by law.
The opposition had hinged its case on Section 55(b) of the amended Elections Act, which allows the IEBC to postpone the elections until a complementary system is put in place.
But Justices Kanyi Kimondo, Hedwig Ong'udi and Alfred Mabeya dismissed the case, saying the IEBC had adopted mechanisms to counter system failures.
They agreed with the IEBC's argument that the commission has adopted regulations to cater for both identification of voters and transmission of results in case the system fails.
Nasa, the bench ruled, failed to plead precisely in the petition, and that regulations 69 and 83 have already been put in place to cater for a complementary system as required by section 44(a) of the amended elections Act.
The judges said the Nasa application would also plunge the country into political uncertainty.
"It would not be feasible to postpone the election as the date has been cast in stone," they ruled.
The case was dismissed and Nasa was directed to pay the IEBC and the Jubilee Party the costs of the lawsuit. The latter two had supported the commission's defence.
Nasa's loss comes barely a day after the Court of Appeal overturned a High Court judgement that had stopped Dubai-based Al Ghurair from printing presidential ballots.
The opposition had won the case at the High Court.
Source link-nation.co.ke