Doctors' union officials JAILED over strike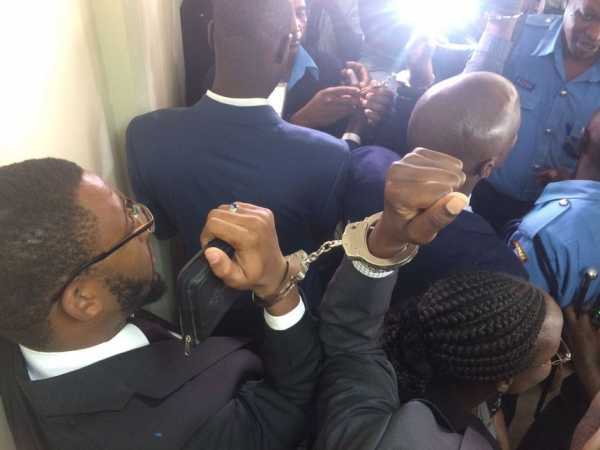 Seven Kenya Medical Practitioners and Dentist Union (KMPDU) officials have been jailed for one month for contempt of court.
Labour and Employment court judge Hellen Wasilwa ruled that the doctors have not demonstrated to court any new and compelling issue or pointed out any mistake or error apparent on the record or any sufficient cause that would warrant a review of the court's order.
"There is no sufficient reason why the court should review of its order. The orders of this court will now crystallise and you can now start serving your sentences, "Judge Wasilwa ruled.
Justice Wasilwa effected the jail term after suspending it on two previous occasions to allow the doctors' union officials to continue with negotiation.
With failed attempts to resolve the 72-day doctors' strike and some parties withdrawing from the negotiating table, Justice Wasilwa said that the court had no option but to effect the jail term.
The court further heard that doctors are in contempt of court and have decided to comply with the court's directions selectively.
The court had asked the Union leaders to call of the strike and allow negotiations take place.
The judge, however, said that the medics have the right to appeal the ruling in the Court of Appeal
Meanwhile, an application by the KNCHR lawyer Vincent Lempaa to be given more time to go on with the talks was rejected. The court was told that there's a return to work formulae, adding that KNCKR together with other parties involved in the mediation talks are working to resolve the matter.
Submissions that were rejected by the Council of Doctors lawyer who urged the court to go on with its ruling. It has been doctor's submissions that if jailed then talks to end the strike will collapse.
Central Organization of Trade Union (COTU) Secretary General Francis Atwoli who led the negotiations was however not in court. The court had tasked COTU, KMPDU officials, Council of Governors, Treasury, Salaries and Remuneration Commission (SRC) and other Government organs to mediate on the matter and bring an end to the industrial action.
 Source link- citizentv.co.ke