More Kenyans register to vote in Uhuru's turf than in Cord areas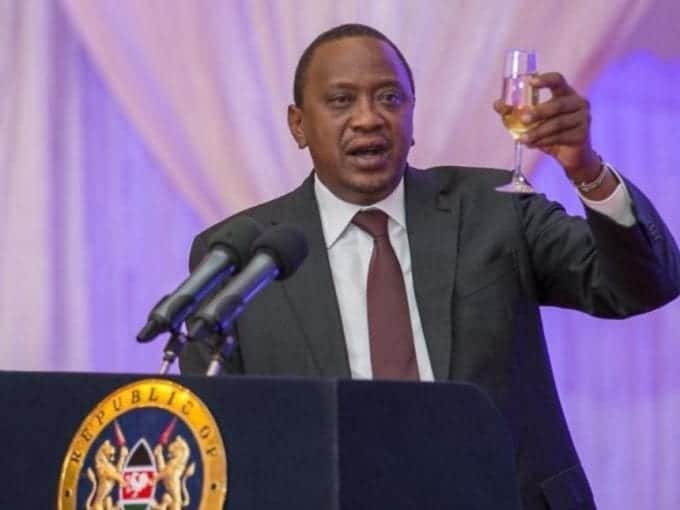 President Uhuru Kenyatta's political bedrocks continue to dominate in voter registration and may give him a head start against a united opposition as the exercise enters the homestretch.
The details emerged yesterday as IEBC cancelled diaspora registration of voters outside Africa, essentially locking out hundreds of thousands from the August 8 polls.
IEBC statistics released yesterday indicate Central Kenya and the Rift Valley – Uhuru's political turfs continue to lead for the third consecutive week
If this advantage and momentum are sustained, Uhuru, who is under siege from a united opposition, could again achieve the "tyranny of numbers".
Below target
In total 2,164,185 voters registered countrywide in the three weeks against the IEBC's three-week target of 4.2 million.
According to new IEBC statistics, Central Kenya's five counties — Nyandarua, Nyeri, Kiambu, Kirinyaga and Murang'a — have registered a record 318,457 voters, 62.2 per cent of the IEBC target.
Rift Valley, considered DP William Ruto's bastion, registered 497,313 voters. This translates to 58.7 per cent.
Coming third is Wiper leader Kalonzo Musyoka's Eastern backyard.
The region has registered 348,977 new voters, translating into 52.1 per cent of the targeted voters.
However, the Eastern figure includes some perceived Jubilee strongholds such as Tharaka Nithi and Meru that have registered 28,066 and 98,850 voters, respectively.
Low turonout in cord strongholds
Raila's political citadel of Nyanza (Kisumu, Homa Bay, Siaya, Migori, Kisii and Nyamira counties) only registered 248,390, 41.4 per cent of the IEBC target.
Coast, also considered Raila's turf, registered 238,499, translating into 48.5 per cent.
Western, the backyard of ANC leader Musalia Mudavadi and his Ford Kenya counterpart Moses wetang'ula have registered 185,683, translating into a mere 35.7 per cent of the IEBC target.
A week ago, Raila read the riot act to governors from his Nyanza turf for doing little to ensure potential voters register.
The opposition chief has said that the August election would be won in the month-long voter listing that ends on February 14.
The IEBC statistics indicate that Nairobi and Northeastern regions — considered Jubilee and Cord battlegrounds — registered 251,054 and 63,100, respectively.
However, the Nairobi turnout is estimated to be 41.9 per cent, while Northeastern recorded an impressive performance of 80.57 per cent of the target.
Limited diaspora listing
But yesterday, IEBC chairman Wafula Chebukati dashed the hopes of Kenyans residing abroad and announced that only Kenyan in the four East African countries and in South Africa will be allowed to vote.
These are Kenyans in Tanzania, Uganda, Rwanda and Burundi who were allowed to vote in 2013 and now South Africa.
"Unfortunately, based on the changes that came in the new law, practically we cannot extend those countries beyond Africa," said commissioner Roselyn Kwamboka.
Chebukati, however, talked about time constraint as the main reason why the exercise that was initially planned globally was cancelled.
"The law allows for progressive registration and voting by Kenyans in the diaspora and more countries will be included in future," he said.
But the decision may open a new battlefront with the Kenya Diaspora Alliance that had three days ago warned the IEBC against postponing what they insist is a constitutional right.
Prisoners, students have more time
However, prisoners held up in 118 correction facilities will for the first time be allowed to vote.
Chebukati announced that the registration will begin on February 20 and run for seven days
"The commission has developed regulations that will see prisoners vote only for the presidential seat in the 2017 general election," he said.
The Chebukati led team also gave a lifeline to university and college students who are locked up in school and are unable to register in their home area.
The new IEBC chairman said they will register the students in their institutions of learning from February 8-14.
"The students will be allowed to register for any registration centre of their choice countrywide. The list of institutions and the BVR allocated has been published at the commission's website," Chebukati said.
Yesterday, Chebukati also said that out of the 128,926 voters reported as sharing ID numbers, a total of 50,174 were confirmed to be legitimate and hence accepted as part of the register.
The commission has now published the remaining 78,752 voters with shared ID numbers.
"Persons whose names are listed are requested to visit the IEBC constituency offices where they were registered to verify and correct any discrepancies that may exist," Chebukati said.
After 10 days, those who will not have verified and corrected their records risk having their names expunged from the voter register.
-the-star.co.ke