Thousands sign petition to stop Kenyan Diaspora from being deported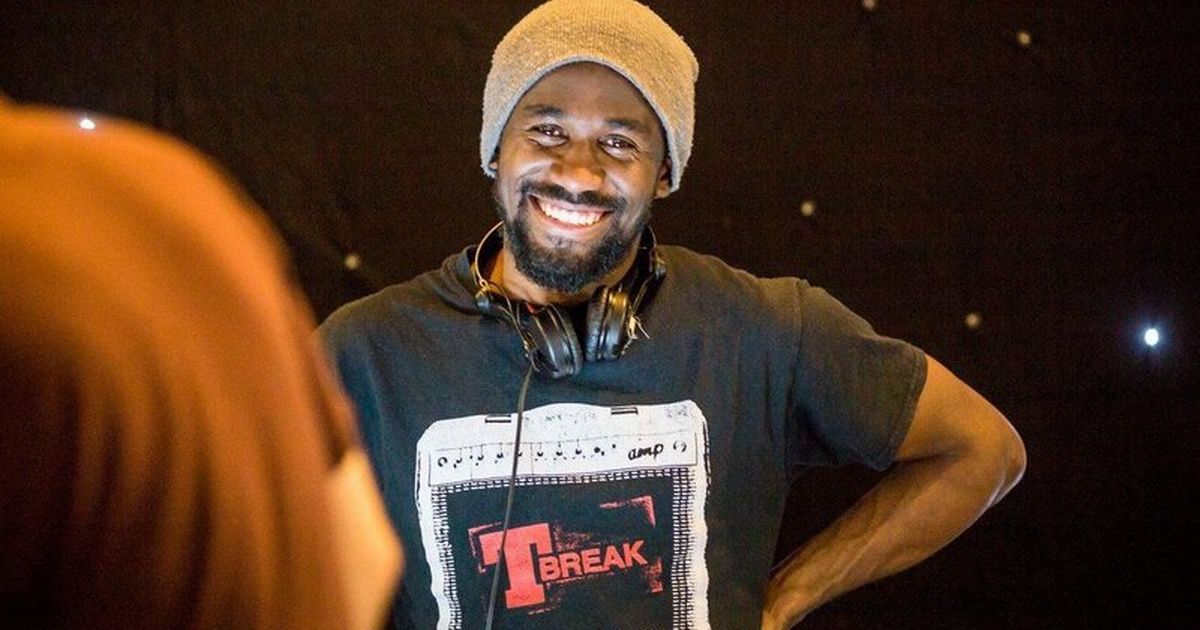 Robert Makutsa: I am not a criminal … I belong in Scotland:A SOUND engineer battling deportation from Scotland has told The National: "They want to send me back to a graveyard."
Robert Makutsa spoke to this newspaper from his cell at Colnbrook immigration removal centre amid efforts to prevent his deportation to Kenya.
The 31-year-old is engaged to a woman he met at his church in Glasgow, is a qualified audio technician who has worked at most city venues, and has committed no crimes.
The Home Office claims he has overstayed in the UK, but Makutsa, who has been here for eight years, claims he was not told that an application to remain had been unsuccessful until he was detained last August.
He won temporary freedom and has since been reporting regularly to immigration officers. He was held once again when he went to sign in on January 27.
Makutsa, who has no family left in Kenya and no home to go to there, was taken to Dungavel, Scotland's only immigration detention centre, and transferred to a facility in England, cutting him off from his legal team due to the separate law system.
He has since been moved again to Colnbrook and was bound for the removal plane on Monday until that decision was paused.
Arrest at the Glasgow reporting office saw him suffer a panic attack after he managed to rush a message to his partner, who he does not want to name due to the stress she is suffering from as a result of his situation.
The full-time student does not meet the earnings criteria needed to bring him back to Scotland should he be deported, meaning the move could split them up forever.
The couple were due to marry on Saturday, but this is now on hold and immigration officials have questioned whether their relationship is real because they do not live together – a decision based on their Christian principles.
Makutsa's parents and two siblings in Kenya have died since he moved to the UK. His sisters live in Bristol and he was unable to attend the funerals of his family members due to wrangles with immigration officials about his paperwork and status.
Bands including Belle and Sebastian have backed his case and a change.org petition urging Home Secretary Amber Rudd, Immigration Minister Robert Goodwill and Prime Minister Theresa May to allow the SAE Institute graduate to stay had around 4,050 signatures last night.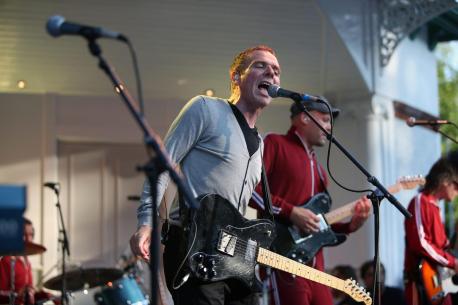 His new English lawyer has called him a "victim of failures in the bureaucratic process", and his MP Carol Monaghan called the Home Office's actions "ludicrous".
Speaking from the cell he shares with two other men, Makutsa told The National: "I can't even start to think how to describe it here.
"I'm in a small cell. It's a tight regime. It's a big place.
"I'm a very hard working person. I have committed no crime. I belong in Scotland and Glasgow. I have a future and a career there. My partner is there, my friends are there, my only family are in the UK.
"In Kenya, I have nothing. They want to send me back to a graveyard."
Glasgow North West MP Monaghan wrote to the Home Office twice last month about his case, a tactic which is used by parliamentarians to put a hold on removals.
The step was taken by Ian Blackford MP as he fought for the Brain family from Dingwall, and by Drew Hendry MP in the case of US couple Russell and Ellen Felber, of Inverness.
However, no response has been received and, in a letter to his legal team, the Operational Support and Certification Unit in Immigration Enforcement stated that "representations made by a MP on behalf of their constituents are not normally considered to be barriers to removal".
An application for bail was lodged by Makutsa's lawyer Sabina Wortley yesterday, who said the full circumstances of his case have "not been considered".
She went on: "He would be going back to very harsh circumstances and he is in fragile mental health, which has not been explored.
"In Kenya, Robert would have no support, no accommodation, no employment – all things that he has in Scotland.
"He has done everything in his power to comply with immigration. He is a victim of failures in the bureaucratic process which has now caused him to fall into the problems he is now experiencing."
Wortley called the online petition "very significant", adding: "I have not heard of anyone who can put together 4000 signatures. That proves how well he has integrated and the public voice needs to be heard."