Types of US Visas Kenyan government officials are entitled to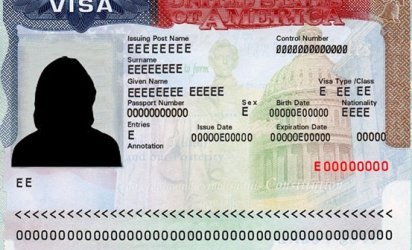 Kenya's Ministry of Foreign Affairs has explained what types of visas various government officials are entitled to. The move is apparently aimed at addressing protocol hitches that are experienced at various stages either in the country or abroad.  The purpose of one's intended travel and other facts determine what type of visa is required under U.S. immigration law. In a letter dated February 14 and seen to be aimed at governors and other county officials, the ministry of foreign affairs says the US embassy in Nairobi had informed of various categories and those who qualify for the visas. According to the letter the official status A visa category will only apply to officials traveling to the US on behalf of the national government and their immediate family members (spouse and unmarried sons and daughters). The letter signed by the Director, Liasion, Parliamentary and County Affairs, Amb. Eliaphas Barine adds County officials traveling for official duties on behalf of the national government qualify for official visas.
"County officials traveling exclusively on behalf of their county government do not qualify for official visa whether traveling on diplomatic passport or not," read the letter. It added all County officials must follow the normal visa application procedures including physical appearance to the embassy for interviews, fingerprints and payment of visa fee.
Governors and their immediate family members traveling on diplomatic passports whether for national or county government business are exempted from paying visa fee. The letter addressed to the ministry of devolution and copied to the council of governors says all county officials except those traveling on behalf of the national government will be issued with B1/B2 visa category which do not require diplomatic note from the ministry of foreign affairs. "The duration of processing all visa applications by the embassy is ten days prior to the date of travel."
The US has various categories of visas for their visitors. B1 visa category is issued to athletes, amateur of professional competing for prize money only or business visitor and domestic employees. Diplomat or foreign government officials are issued with A visa category, J is for exchange visitor while O is for foreign national with extraordinary ability in Sciences, Arts, Education, Business or Athletics.
Those who qualify for B2 category are for tourism, vacation, pleasure or for medical treatment. Journalists are usually issued with I visa category, according to the US State Department.
Source link -standardmedia.co.ke