UPDATE:Death Announcement For Peterson Abuya Angwenyi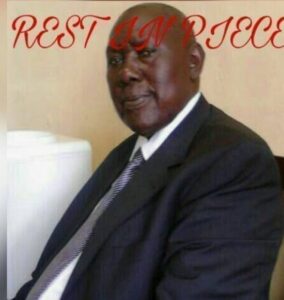 It is with great grief and sadness to  announce the passing of Peterson Abuya Angwenyi on Wednesday, February 14th 2017 at Aga khan Hospital, Kisumu after a short illness. He was a son of the late mzee Angwenyi and mama Peninnah Angwenyi
He was a brother to Issac Angwenyi, Jemimah Angwenyi of Potomac, MD and Ken Angwenyi of New York, NY. Peterson was also first cousin to Achali Omayaka, Q. Araka, P. Araka, J. Araka, C. Araka, O. Araka, N. Omariba, O. Omariba, R. Omariba, G. Omariba, M. Omariba,  D. Omariba and P. Onsongo. Friends and Family are meeting daily at Isaac and Prisca's residence at  8835 Tuckerman Lane Potomac Md 20854.
Please join the family on Sunday 26th from 4:00 p.m. onwards for prayers and support as we celebrate the life well lived.
People to be contacted:
Isaac Angwenyi 301 3774015 , Prisca Bosire, Colonel Achari  240 4815790, Tom Maranga , 2404171158, Jemimah Angwenyi 2023685178, Sheba Akelo ,3479814644, Francis Mose, 3015242008, Benard Mose 2407937700, Charles Mose 2407314443, Pastor Nyabando  2024928147 ,Stephen Bota 3017920449, Sospeter 2409886908, Jimmy Moturi 2403166069, Peter Araka 18453817675, Queen Araka 6122907224, Joseph Mecha 3019057677, Kefa Mokori 3013455276,
Martha N. 2404617196, Margy  2406608030, Esther Obiri 2027058665.
The estimated budget is $12,000. The credentials below can be used when making contributions.
Bank: Bank Of America
Name: Isaac B. Angwenyi
Routing no. 052001633
Account no. 446001285598
Bank of America
There is also an option of sending money through the cash app under the name Isaac Angwenyi. If you have yet to download the cash app you can follow the following link to do so:
cash.me/app/RNMMTLP