Ngong Road to get new design, one bridge, three footbridges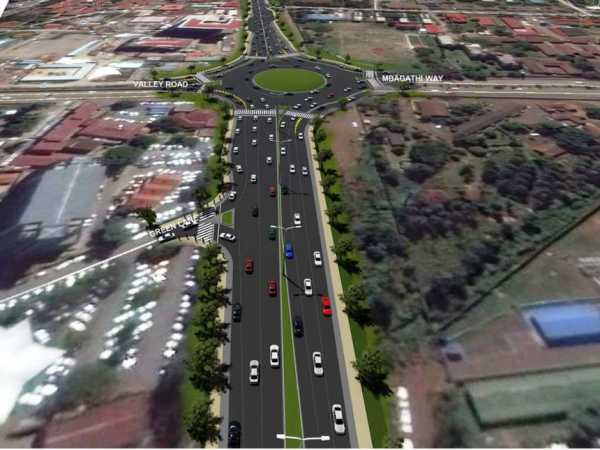 The government has cancelled a notice to tender expansion of the third phase of Ngong Road and called for redesign.
Kenya Urban Roads Authority director general Silas Kinoti yesterday said the new plan will incorporate an additional bridge at the Karen-Jamhuri crossing.
There will be at least three more footbridges, he said.
Phase one and two began in August last year with expansion of the narrow six-kilometre stretch between the Kenya National Library Service offices and the Junction Mall.
In January, it was reported the government would facilitate expansion of the third phase of the Ngong Road project.
Kinoti said this will cost an extra Sh400 million, bringing the total cost to Sh1.5 billion.
The resigned project is expected to be commissioned in July and will take two years to complete.
eliminating conflict
The project's first phase is being built by Japanese firm World Kaihatsu Kogyo Ltd for Sh1.4 billion.
It is 22 per cent complete. It was funded through a grant from the Japanese government.
Expansion includes building a four-vehicle lane and service roads, as well as pedestrian and bicycle lanes.
A special lane will be built for public service buses. Automated traffic lights will be installed at major intersections.
"We need to bring to an end the suffering of many Kenyans who … [get stuck] in traffic jams [for long hours]," Kinoti said.
According to statistics from the World Bank in 2016, an average of Sh12 billion is lost every month in Nairobi as a result of traffic gridlock.
"The new design will reduce conflict on our roads. Both vehicles and pedestrians will be considered and even the PSVs will have their own lane to reduce havoc," Kinoti said.
Source link-the-star.co.ke