Raila attacked for neglecting his sick daughter

NASA chief, Raila Odinga has come under heavy attack after visiting an ailing politician in hospital
– Kenyans on social media questioned the former Prime Minister's priorities since he was not with his daughter who was at a South African hospital
– Raila is on a tour of the Kenyan countryside popularizing the NASA alliance
Kenyans on social media have attacked Raila Odinga just hours after he visited an ailing Jubilee politician in hospital.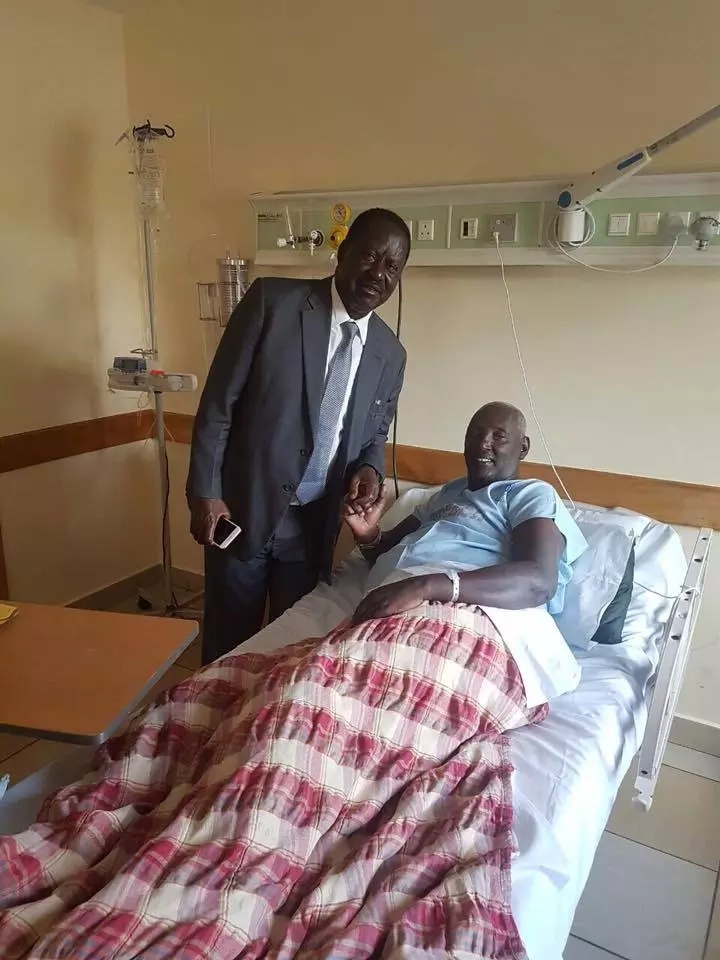 Raila was questioned on his priorities. He was busy engrossed in politics while his daughter Rosemary was fighting for her life in South Africa.
Immediately he posted the photos after visiting Senator Stephen Ole Ntutu, the comments came in thick and fast.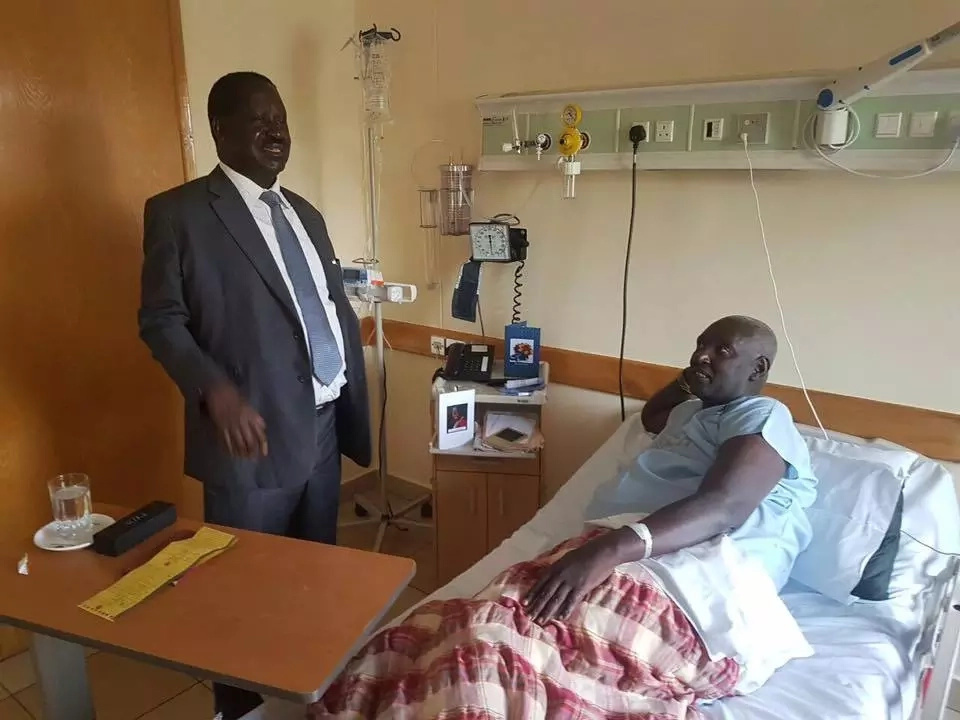 So far, Raila has said nothing about his daughter who is down with a tumour in her head.
See some of the reactions below:
Beth Waweru: God have Mercy on Kenyans.Hon.Raila's visit to Ntutu is true demonstration of true leadership; rising beyond the family.Quick recovery to Ntutu and Rosemary
Mugo DE Son : We mtoto wako amelazwa hospital week ya pili nahata hujai enda kumuona lakini wanasiasa anapata nafasi yakwenda. Nikaa ata umeshidwa nakuangalia masilahi yakwako shame on you.
Grace Gracious: You could not visit you daughter in hospital. She flew out in an air ambulance in your absence and you want to convince us all you do is for Kenya????. Olentutu will deliver votes while your daughter's votes were yours before. ALL THIS IS ABOUT RAO AND NOTHING ELSE. you don't care for nobody but your sick ego. I pity your wife.
Bonny Kim: What about you daughter?i i thought you will accompany her to south Africa.
Cant even feel ashamed posing for photos.
Kuria Mburu: waah! your dota is fighting her own life alone and your very busy campaining for power n visiting other in hospital? baba gani hii! anyway may olentutu get wel soon
Mwangi Mucheke: How about your daughter who's also hospitalised too? Or her privacy is paramount unlike of other patients?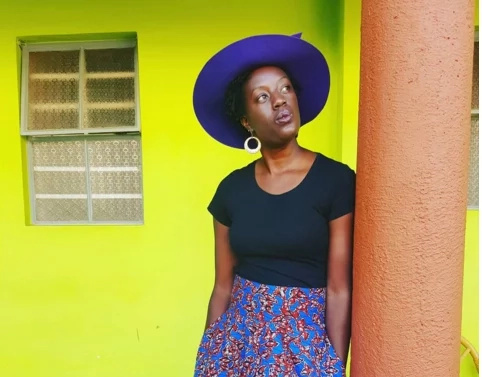 Sammy Gitau: Only a fool can leave his house burning n run to put off the fire on neighbours house….sijataja mtu yeyote
Tarichia Michubu : Na mtoto yako ya damu je?, wewe mungu anaona agenda na mipango yako baba hautafika pale,naona ukijinjinyonga tu
Moza Moses K: Now let us see a photo of you visiting you daughter. It seems politics to you are more important than your daughter's life. Be mindful
Raila has previously called out Uhuru Kenyatta saying that the president was busy campaigning while Kenyans were dying from hunger an insecurity.
Source link-tuko.co.ke