Uhuru denies he endorsed Peter Kenneth for Nairobi governor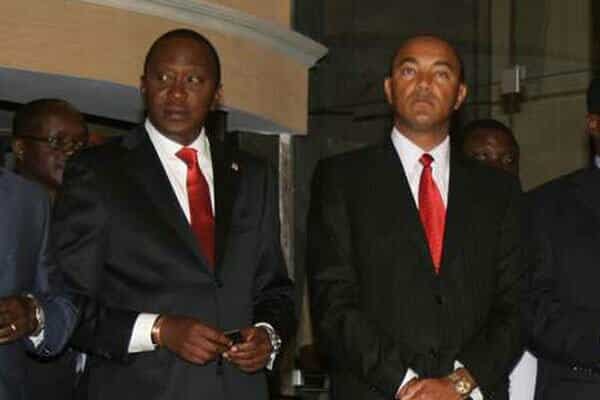 President Uhuru Kenyatta has denied that he endorsed Peter Kenneth for the post of Nairobi Governor.
At a press conference ahead of his Jubilee Party's primaries on Friday, the President argued he only asked his home county residents to pray for him as he seeks the post.
President Kenyatta also urged for peace ahead of primaries in his party, seen as the greatest test yet.
On Thursday, the President told reporters there will be no room for violence and said party officials were under instruction disqualify violence merchants.
"The culture of hooliganism during elections cannot and will not be allowed to gain currency.
"Any acts of violence will lead to disqualification and misconduct will lead to penalty under the law," he said.
The President warned against acts of violence generally as most political parties are also holding nominations, arguing the country must move forward from the perennial chaos seen at primaries.
But his focus was on the Jubilee Party which he leads.
The Party has promised to organise better primaries, but there are still hotspots such as in Nairobi where Mr Kenneth is running against Senator Mike Sonko for the Jubilee Party ticket.
For the Party, President Kenyatta argued the 60000 officials hired to run the elections are ready.
"Let us show everyone how party primaries can and should be conducted in a civil manner," he said.
ROOM FOR MEDIATION
In Jubilee strongholds such as Nyeri, Kiambu, Murang'a, Kirinyaga, Uasin Gishu and Kericho, the party's main lieutenants are also going at each other, creating a tense situation.
The President said he is favouring no one although he admitted "there is room for mediation" if parties choose to agree based on consensus on who should run.
"My office as the Party Leader remains available to any single aspirant who wants to pursue mediation.
"But the offer of mediation does not circumvent the democratic process that have been put in place," he added.
Source link-nation.co.ke