Fair probe proved Joho forged KCSE results, DPP tells court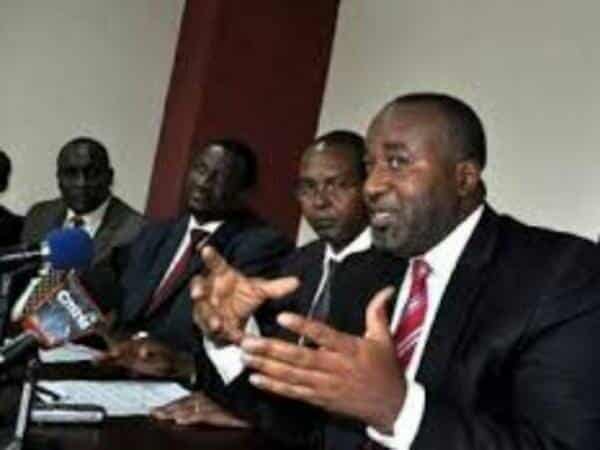 Investigations into Mombasa Governor Hassan Joho's academic qualifications were carried out after a complaint from a Kenyan, the DPP has said.
He said the police received a complaint letter dated January 3 from Janet Mbete who questioned the authenticity of Joho's KCSE exam certificate.
Assistant DPP Alexander Muteti said the investigations have never been malicious as the police had acquired documents from the academic institutions and established that the complaints were genuine.
The probe revealed that Joho had forged the KCSE results slip, which he produced while applying for admission at the University of Nairobi, he said.
"The documents acquired from Nairobi University clearly indicate Joho, under his own hand, applied [for the degree course], paid fees and did examinations," Muteti said.
He said that Joho, through Portside Terminal, a clearing and forwarding company associated with his family, had paid Sh210,000 to Nairobi University.
Muteti said that with the facts gathered, it is genuine to prosecute the governor for numerous criminal offences, including forgery, uttering false documents and giving false information to public officials.
The DPP further told the court that the investigations were conducted fairly without any harassment.
"We have given him even a chance to choose when to appear before the police since he alleges to be a busy man," he said.
Muteti further noted that protection being sought by the governor against investigations and prosecution will result to cushioning a suspect from prosecution.
He added that the investigations were never politically instigated. The governor had claimed it was political witch-hunt.
On April 30, judge Erick Ogolla barred the prosecution and police from arresting, prosecuting or charging Joho until determination of his petition.
This is after he sued the Attorney General, DPP and IG for harassment.
The hearing continues on May 30.
Source link-the-star.co.ke