Governor Isaac Rutto's camp thrown into disarray

Governor Isaac Rutto's camp thrown into disarray: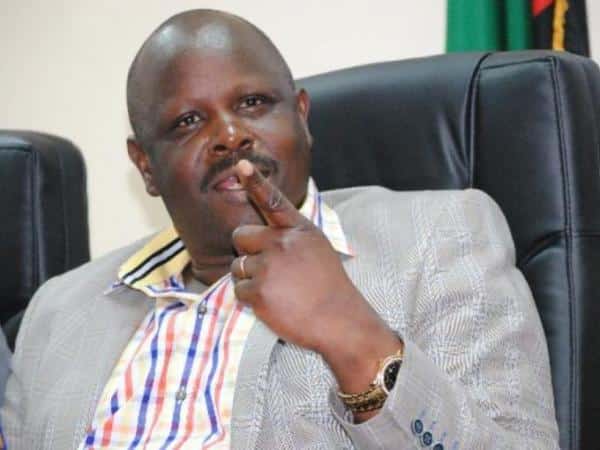 It's not business as usual at Governor Isaac Rutto's (pictured) table.
The camp has been thrown into disarray after a leading blogger who doubles as his director of communications quit all WhatsApp groups associated with the CCM boss, causing a social media sensation in the South Rift.
He later quoted a song by Eminem, implying that he was "…just cleaning my closet". Some bloggers in the camp have switched sides in recent weeks, while others have gone hush, leaving his opponent in Jubilee, Dr Joyce Laboso, to have a field day. No one knows if he is compromised by top Jubilee operatives or if he is sober.
Which senior IEBC official flew all the way to South Africa to see Rosemary Odinga? We are told that while the official thinks that his trip was secret, virtually all his colleagues know where he want and why.
Imagine an opposition or government without loyal defenders? Well, a Member of Parliament from Nyanza was overheard saying that he can't imagine a Parliament without Deputy Minority leader Jakoyo Midiwo. Midiwo, who lost in the ODM nominations, has been an avid debater in the House and his soft jibes with Majority Leader Aden Duale have often left MPs in stitches.
"Midiwo must make his way to this House, it doesn't matter who has the ticket for now, in ODM, until your name is gazetted by IEBC, you should never celebrate," the MP said. It was not clear if the party will seek dialogue with the winner to have Midiwo given the ticket, or crooked ways will be employed to deny him justice.
It seems the regular police, commonly referred to as the boys in blue, have devised new ways of making quick money. And it's all corrupt money in a get-rich-quick scheme.
The officers understand that foreigners do not understand Kenyan laws and will easily give out money when harassed. In fact, they prefer dollars or any foreign currency. Operators in the hotel industry are planning to petition the government following increased harassment of foreigners by the police in a bold extortion mission.
Finally, it seems those who remained humble after losing the primaries in the Jubilee Party are starting to eat the fruits. Corridors was wondering why all JP politicians who were protesting against rigged nominations went quiet.
They even called a press conference to accept the loss. Yesterday, former Kamukunji MP Simon Mbugua was nominated to the East African Legislative Assembly. Watch out for how other big losers will fill other positions.
Source link-the-star.co.ke
Governor Isaac Rutto's camp thrown into disarray