Corridors of power: WHO is behind the strong Jubilee women's movement?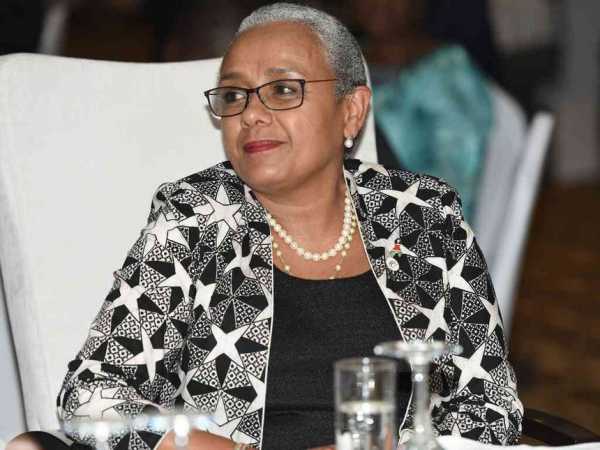 WHO is behind the strong Jubilee women's movement that is causing jitters? It is understood that the campaign has penetrated the NASA strongholds quietly, where women are educated on the benefits of having First Lady Margaret Kenyatta as the best bet for another five years. The movement is active in Ukambani, Kisii and Western and highlights the gains she has brought to mother-and-child welfare for the last four-and-a-half years compared to all former First Ladies, including Ida Odinga when the husband, Raila Odinga, was Prime Minister. Those in the know tell Corridors that the group has also started intercessory prayer groups in various estates in Nairobi not only to pray for peace but also a second term for President Uhuru Kenyatta.
***
JUBILEE aspirants from Nyanza are a tearful lot, claiming the party has ignored them despite assurances that they will be supported financially in their campaigns. The leaders point a finger at a senior Jubilee Party official, whom they claimed has become a stumbling block and frustrated their bid to get the much-needed cash to oil their campaigns in a Jubilee-hostile environment. One of the dejected candidates told our mole that he is considering bolting out of the race, adding he will not risk his life for a party that does not know they exist.
****
AN outgoing Jubilee MP from Central Kenya who lost in the party primaries has become a bother in a campaign team supporting the President's reelection. The MP, who has run broke after spending a fortune in the primaries has been unable to foot his bills, even during strategy meetings. A member of the lobby group confided to Corridors that the MP has become a burden after he also sold his TX Prado over a myriad of debts beleaguering him. The lawmaker may be isolated in the coming days by the group if he doesn't fix his financial woes – like yesterday.
*****
HAS the government secretly legalized the use of bhang (khat) or are the law enforcement agencies asleep on the job? Many Kenyans are demanding answers from agencies and security officers charged with arresting drug abuse why no action is being taken against many youths publicly smoking bhang in major cities and towns. Nairobians, mindful of their health, are particularly concerned with the rising cases of youths claming boasting to be deejays moving around the city streets and even in matatus smoking khat, but none is arrested. The ball is now in the court of the no-nonsense Interior CS Joseph Nkaissery, charged with oversight of Nacada to wake up the agency and officers tasked with fighting the drug abuse menace to act.