Kidero ahead of Sonko in Nairobi governor race— poll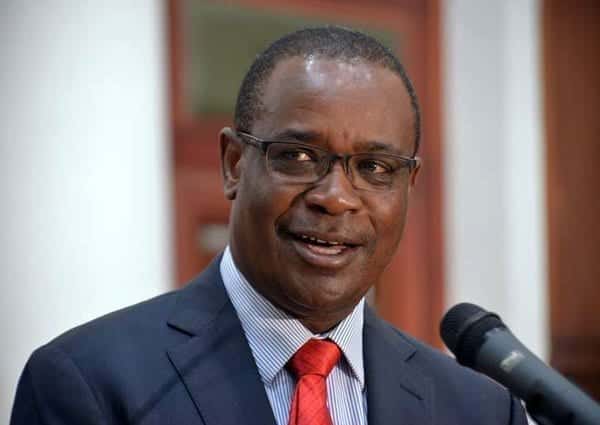 The race for Nairobi governor is too close to call, the latest opinion poll by Trends and Insights For Africa (Tifa) shows.
But if elections were held today, the incumbent, Dr Evans Kidero, would win with a small margin, indicates the poll released on Thursday.
44PC
Dr Kidero (ODM) would get the support of 44 percent of voters against his closest rival, sitting Senator Mike Sonko (Jubilee), who would get 43 percent of the votes.
Independent candidates Peter Kenneth and Miguna Miguna managed four percent and one percent, respectively.
Some eight percent of voter in the city county are undecided and they are likely to determine who carries the day between Mr Sonko and Dr Kidero.
Esther Passaris (ODM) leads Rachel Shebesh (Jubilee) in the woman representative race with 57 percent against 25 percent, the poll released in Nairobi reveals.
Classic 105 radio presenter Maina Kageni, who has not been cleared to run, has one percent, as does Rahab Ndambuki and Nadya Khan.
POPULARITY
Some 15 percent of voters are yet to make up their mind on who to elect woman rep.
In the Senate seat battle, Jubilee's Johnson Sakaja would trounce ODM's Edwin Sifuna with 39 percent of votes.
Mr Sifuna would manage 28 percent of the votes if the August 8 polls were held today.
Ramesh Gorasia has one percent, same to Ms Suzanne Lenge but 29 percent of Nairobi are still undecided on who to elect senator.
Overall, researchers say, the National Super Alliance (Nasa) leads Jubilee Party in popularity in Nairobi County with 56 percent against 34 percent.
FREE FALL
Nasa's popularity has been on the rise since July last year, rising from 38 percent to 47 percent in February this year, to the current 56 per cent.
For Jubilee Party, the upward trend reversed from February.
In July last year, it the Uhuru Kenyatta party enjoyed the support of 38 percent of Nairobian, rising to 42 percent in February 2017.
But the support has been in free fall since then, settling at 34 percent in June.
The poll was done between July 1 and 2 in all 17 sub-counties in Nairobi with 829 respondents aged above 18 years and are registered voters interviewed.
The margin of error is +/-3.4 percent, with a confidence level of 95 percent.
The poll was financed by Tifa.
Mr Sonko welcomed the poll, saying it had given his team the impetus to ensure they triumph on polling day.
800 PEOPLE
"My supporters should not worry because this only means that we need to double our efforts," he said while addressing members of the Luhya community in Nairobi
"We are on course of winning the seat."
But the senator also appeared to pour cold water on the poll, noting that only 800 people were polled out of the city 2.3 million registered voters.
"We welcome the poll, but we are aware that it was not representative. Even Hillary Clinton led Donald Trump but she still lost."
In his address, Mr Sonko told members of the Luhya community that even though they are the second most populous community in the country, they had been alienated by the Kidero administration.
'FISHY'
He promised to appoint members of the community to his Cabinet and improve their lives.
Ms Ndambuki said she doubted the credibility of the poll, especially Ms Passaris lead.
"I think it's very fishy that no one else knew there was an opinion poll coming out then Passaris comes out of nowhere talking about if she's ahead I step down for her," he told the Nation.
"Then even before the week ends it comes out exactly as she had predicted. She might have the money to influence opinion polls in her favour but I will not be cowed into stepping down for her. Let the people of Nairobi decide in a free and fair election."
Additional reporting by Lillian Mutavi and Ibrahim Oruko.
Source link-nation.co.ke