VIDEO: 'Total Man' Nicholas Biwott dies in Nairobi
Former powerful Cabinet minister Nicholas Kipyator Biwott is dead.
Mr Biwott, popularly known as 'Total Man', passed on in Nairobi after a long illness, his personal assistant said.
His body has been moved to Lee Funeral Home.
Born 77 years ago, Mr Biwott bestrode Kenya's political landscape like a colossus in the post-1982 attempted coup era — helping then President Daniel Moi deal with the growing opposition.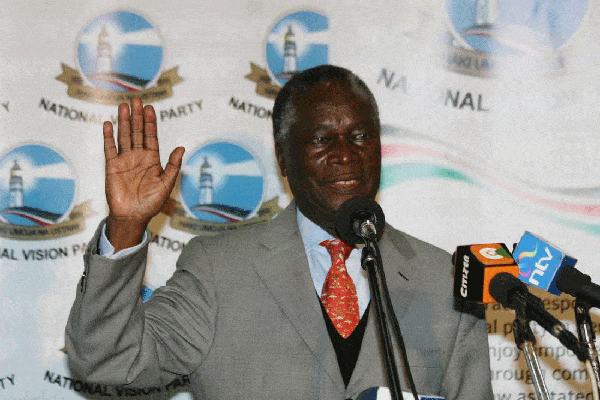 National Vision Party chairman Nicholas Biwott addresses the party's dinner meeting at a hotel in Eldoret on June 8, 2012. FILE PHOTO | JARED NYATAYA | NATION MEDIA GROUP
Most of his peers hold that when the story of Mr Moi is exhaustively told, he will occupy a number of chapters.
Even though Mr Moi had a vice-president, it was an open secret that Total Man was closer to the Head of State and no one in the Cabinet dared to go against his word.
There would be serious repercussions.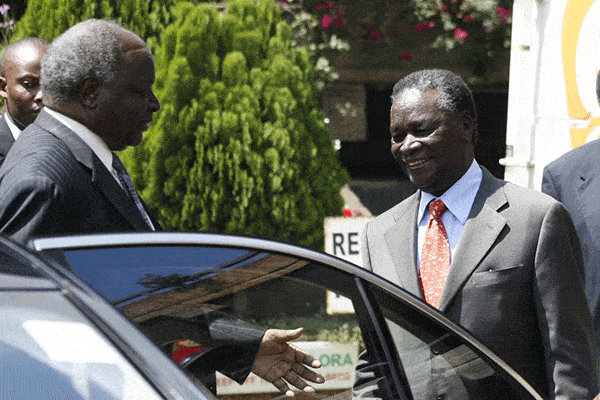 President Mwai Kibaki (left) confers with Nicholas Biwott after the official launch of Family Bank's Silver Jubilee celebrations on June 22, 2009 at the KICC in Nairobi. FILE PHOTO | FREDRICK ONYANGO | NATION MEDIA GROUP
Sources indicate his health had taken a downward spiral in the past one year.
He has been in and out of hospital.
Total Man's death is yet another personal loss for President Uhuru Kenyatta, coming less than a week after the demise of Interior CS Joseph Nkaissery last Saturday.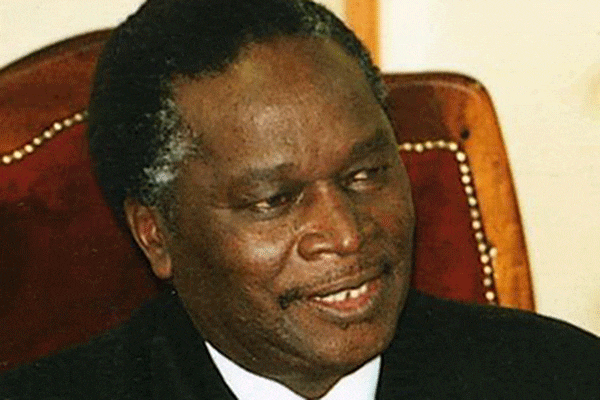 Nicholas Biwott when he was still serving in the Cabinet. FILE PHOTO | NATION MEDIA GROUP
Mr Biwott's National Vision Party of Kenya (NVP) had endorsed Mr Kenyatta for a second term in office and he was one of the key opinion leaders he was relying on to campaign in the North Rift.
For a man who was an MP for 28 years representing Keiyo South Constituency, the loss to ODM's Jackson Kiptanui Kamai in 2007 dealt a humiliating blow to Mr Biwott, who had himself become an institution in regional politics.
It is worth noting that before he formed his party, Total Man's faction in Kanu had lost the control of the party to another wing led by Mr Kenyatta following a successful petition in the High Court.
-nation.co.ke