Kenyans cut sleep, queue to vote in grand Uhuru-Raila contest
Millions of people go to the polls in Kenya on Tuesday amid fears that the latest electoral clash between its foremost political dynasties could once again descend into violence.
President Uhuru Kenyatta, 55, the businessman son of Kenya's first president, is running for the second time against arch rival Raila Odinga, a 72-year-old former political prisoner and son of the east nation's first vice-president.
Members of the public reported to polling stations that open at 6am, some as early as 1am, to vote for their choice candidate.
Well before 6am, queues were long at polling stations such as Jomo Kenyatta sports grounds in Kisumu Central, Aga Khan Hall in the county, Kisumu East, Kisumu West and Seme.
This was also reported in many parts of Nairobi, Siaya and Mombasa. In the Coastal town, youths blew vuvuzelas in calls for people to go and vote while in Murang'a boda boda operators went to estate blowing whistles and honking.
After two months of campaigning marked by fiery rhetoric but public speeches largely free of the ethnic hate that has sullied previous contests, opinion polls have put the pair neck-and-neck. The winner needs one vote more than 50 per cent.
First results are not expected before Wednesday, but a very close race might mean as long as three days before a winner emerges. Officially, election authorities have up to a week to declare the outcome.
The razor-thin margins forecast have increased the chances of glitches – innocent or otherwise – giving grounds for the loser to complain about the result, as Odinga did in 2007 and 2013.
A decade ago, vote tallying was abruptly stopped and the incumbent president declared the winner, triggering an outcry from Raila's camp followed by outbreaks of ethnic violence in which 1,200 people were killed and 600,000 displaced.
International Criminal Court cases against Uhuru and his now-deputy, William Ruto, collapsed for lack of evidence.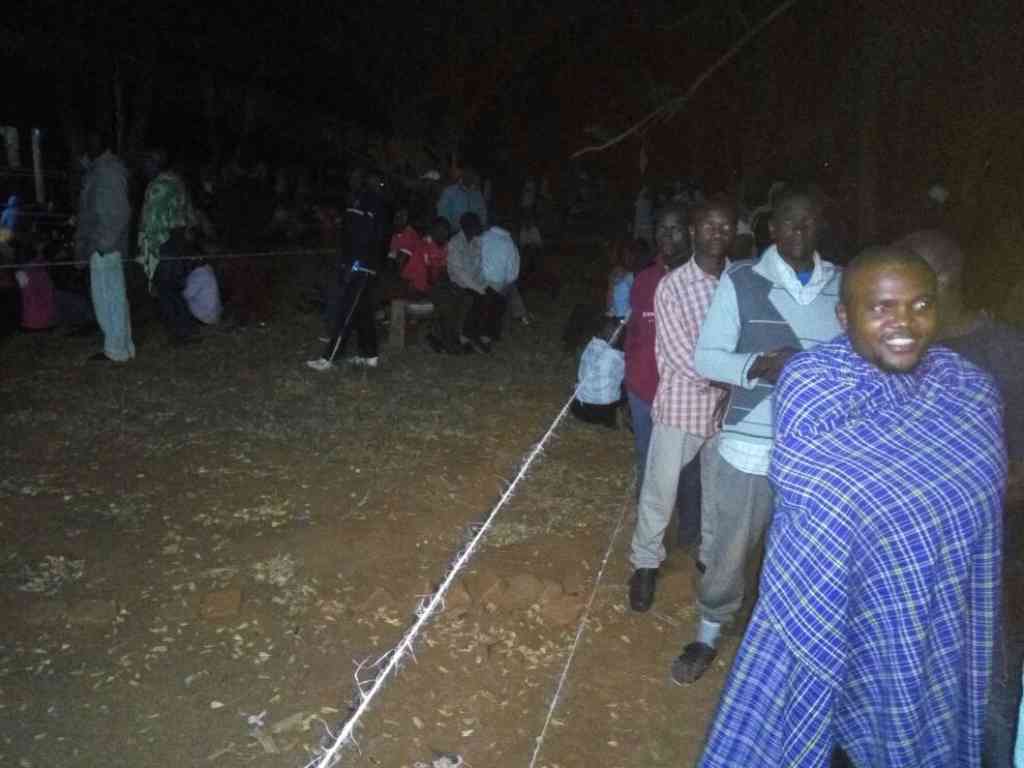 Members of the public wait to vote at Awelo Primary School polling station in Siaya county, August 8, 2017. /LAMECK BARAZA
Members of the public wait to vote at Unity polling station in Nairobi's Umoja area, August 8, 2017. /PATRICK VIDIJA
In 2013, electronic voting equipment suffered widespread failures, although Raila's decision to limit his complaints to the courts prevented any unrest.
This time – probably the Opposition leader's last tilt at the top job in East Africa's biggest economy – the Opposition has repeatedly accused the government of trying to rig the polls.
ETHNIC STRONGHOLDS
The torture and murder of IEBC acting ICT director and the deportation of two foreignRaila advisers have fueled wild online conspiracy theories and "fake news" items consumed voraciously by Kenya's tech-savvy populus.
Tens of thousands have returned to their ethnic strongholds ahead of the elections, fearful of a repeat of 2007 violence.
Raila's key support is in the west and along the coast, with Kenyatta's strongholds in central Kenya and the Rift Valley. Urban centres are up for grabs.
The government has deployed more than 150,000 security personnel, including wildlife rangers, to protect 41,000 polling stations.
The electoral commission insists it has run all necessary tests to safeguard the tallying and transmission of results, although a partial test laid on last week for the media had some glitches.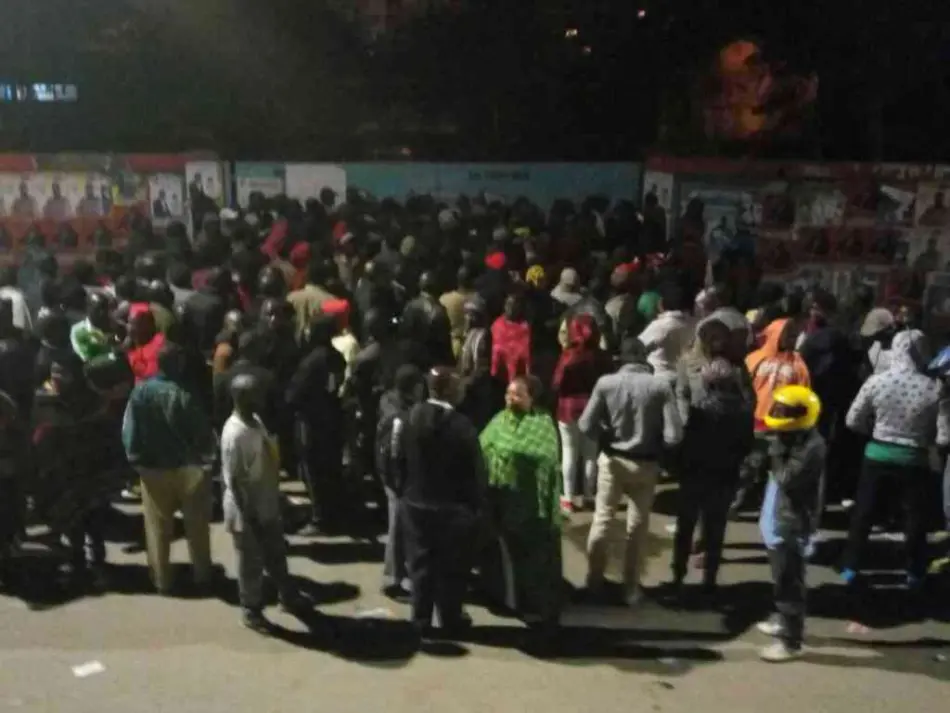 Members of the public wait to vote at Unity polling station in Nairobi's Umoja area, August 8, 2017. /PATRICK VIDIJA
Members of the public wait to vote at Westlands Primary School in Nairobi, August 8, 2017. /THE STAR
There are more than 6,000 domestic observers and party agents at each tallying station will have to sign off on results that are then sent electronically to county offices and a national collation centre in the capital, Nairobi.
In addition to a new president, Kenyans are electing lawmakers and local representatives, the result of a post-2007 constitutional shake-up designed to devolve power and reduce the "winner takes all" nature of the presidential race.
As a result, local races have generated unprecedented interest.
"Devolution was brought in to deal with the all-or-nothing presidential contest that we had in the past. The president could reward his home of origin and completely ignore other places," said Murithi Mutiga, a regional analyst with the think-tank International Crisis Group.
"Now political patronage has also devolved to the counties."
Source link-the-star.co.ke