Petition: List of data Nasa to access from IEBC servers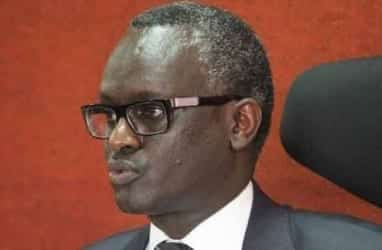 NAIROBI, KENYA: Kenyan women spend more time on the internet compared to their male counterparts, a new research shows.
According to the study by Opera and digital reading non-profit Worldreader, women goes to the internet for entertainment and gossip, lifestyle, music, travel, health, education, economy, and public service information topics more than men.
The study also finds that women purchase bigger data packages than men. About half of female respondents said that they spend over Shs 1,000 to buy mobile data plan while only a third of the male respondents are doing so.
Men spend between Sh200 and Sh1000 per month in their mobile data plan.
"Many women are browsing more than eight times a day as compared to men whose frequency of internet browsing is at three to four times a day," according to the report.
Opera ran a survey of 1,500 women and men aged 14 to 44 in Nigeria, Kenya, and South Africa in May 2017 to learn more about their web browsing habits on their mobile phones. The poll results were later combined with Worldreader insights on the mobile reading habits of 50,000 Worldreader app users in the three countries above.
The combined study revealed that women in Kenya, Nigeria and South Africa are as tech savvy as men when it comes to browsing the internet using their mobile phones. Women are using their browsers as often as men, with the majority of female survey respondents in Kenya and Nigeria (60 percent) stating that they access their mobile browsers more than eight times a day to do various internet activities.
According to Communications Authority, Kenya's Internet users grew by 11 per cent to an estimated 39.4 million in 2016 compared to a growth of 35.9 per cent in 2015.
Source link-standardmedia.co.ke