Sonko suspends city officer found with Sh7m, says upright staff safe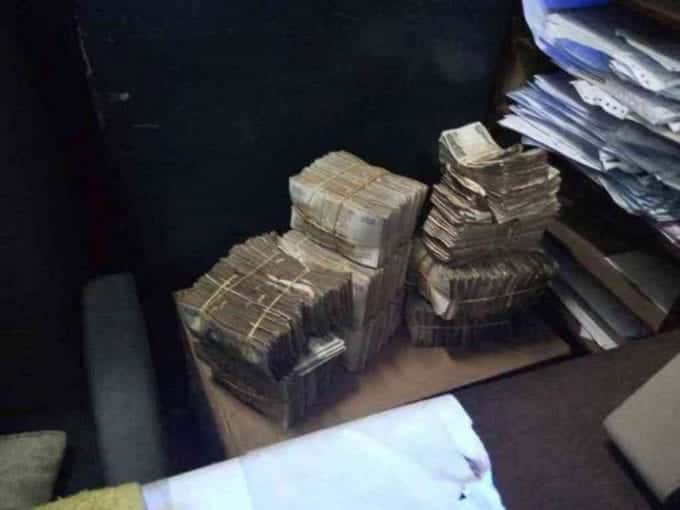 Governor Mike Sonko has suspended Nairobi's chief cashier with immediate effect to pave way for thorough investigations into fraud claims.
During a sting operation Sonko led on August 23, more than Sh7 million cash that was to be banked the previous day was found.
Sonko said the official could not explain why he had that amount of money.
"As the Governor of Nairobi, I give you a command that the said officer and his team of cashiers should be suspended immediately," he said.
He noted, during a meeting with matatu sector players at City Hall on Tuesday, that his administration will not tolerate corrupt officers and cartels depriving Nairobians of good services.
Sonko said those suspended will not have access to City Hall from Wednesday and that this will only be restored if they are cleared after thorough investigations by relevant institutions.
The Jubilee Party Governor dismissed claims he will fire county workers and replace them with members of his Sonko Rescue team.
Some of the workers had raised concerns following claims that members of the team had been asked to do most of their work.
Sonko criticised his counterparts in other counties who have fired staff, saying the move is unlawful and inhumane.
"I am fully aware that all county staff, even my chief officers, did not vote for me but elections are over and that was their democratic right. I have seen other counties fire and suspend their staff for voting for competitors but I will not take that route," he said.
"I will not sack anybody. Even now, the person who prepares tea for me is still the old man who was working for the former governor. I cannot sack him because he also has a family."
He noted he will also retain secretaries and office assistants who worked in former county chief Evans Kidero's administration.
It is not clear whether the Governor will retain the former governor's cabinet and chief officers whose contracts have expired.
Sonko said his style of leadership entails appreciating and acknowledging the democratic space so it would be unfair to fire county employees.
"Politics is now over…it is time to get to work. Let all county employees be told I will respect and work with them but the few corrupt and greedy elements…be warned you will be fired and sent to jail."
The Government reiterated his stance against county askaris who harass traders and other members of the public.
Sonko said the case of those arrested while he was senator will reach conclusion.
"There is no law that says county askaris should stab people with knives….if freed they will come back to serve…if sentenced they will have to serve their terms in accordance with the law.
Source link-the-star.co.ke