TOURIST VISA: Canadian deported from Kenya speaks out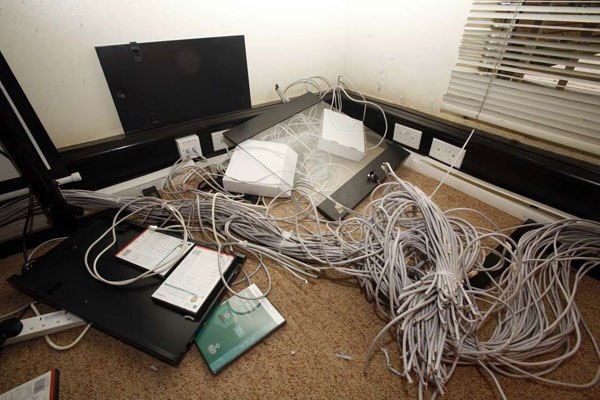 A Canadian national who was deported last Friday by authorities has spoken about his harrowing experience in the hands of Kenyan police.
Andreas Katsouris, says what began as a relaxed Friday dinner turned into a chaotic night when six "tough looking guys" accosted him, took away his phones, bundled him in a car and asked him to take them to his colleague.
"I saw one of their cell phones and there was a photo of me on it. They said they had been looking for me." Mr. Katsouris told The Toronto Star, a Canadian online news website.
TOURIST VISA
Speaking to the Canadian media on phone, Mr Katsouris, who was in the country on a tourist visa says that the police gave him and his colleague John Aristotle Philips, an American citizen, only a few minutes to pack their belongings before they were driven the airport.
Thepolice also allowed Mr Katsouris to call his wife before his laptop and two phones were confiscated.
Related Content
State deports experts over work permits
Mr Philips and Mr Katsouris were working for Aristotle Inc, a reputable data-mining firm contracted by the opposition coalition Nasa to design a campaign strategy. Mr Philips is the Chief Executive Office of Aristotle Inc, while Mr Katsouris is the senior vice-president of the company.
Mr Katsouris and Mr Aristotle claim were not allowed by the Kenyan police to contact their lawyers or access consular assistance. The two also claim that the police were adamant to tell them why they were arrested.
"I am sitting in the car with four or five guys, and two of them are sitting on either side of me and it is pitch black outside. In terms of kidnapping, and if I was going to be killed, it definitely crossed my mind," he said.
WORK PERMITS
Five hours later, the two men found themselves in a room at the airport where they were informed that they were being deported because of violating their visas. Mr Katsouris was then bundled into a waiting connecting flight to Toronto via Frankfurt airport, after which he took a train to Delft to be re-united with his wife and 14-year-old daughter.
Both Mr Katsouris and Mr Philips had tourist visas, which are not sufficient for working in Kenya. Sources told the Sunday Nation that the decision was informed by the fact that the foreigners did not have work permits and were assisting Nasa to engineer a "regime change".
However, Mr Katsouris is convinced that the deportation was politically engineered. The two were deported alongside two other unnamed Ghanaians who were also working for the same company.
The US embassy in Nairobi, through their twitter account, confirmed the detention and subsequent deportation of their national.
Source link-nation.co.ke