Supreme Court ruling: UhuRuto will still win, Ababu says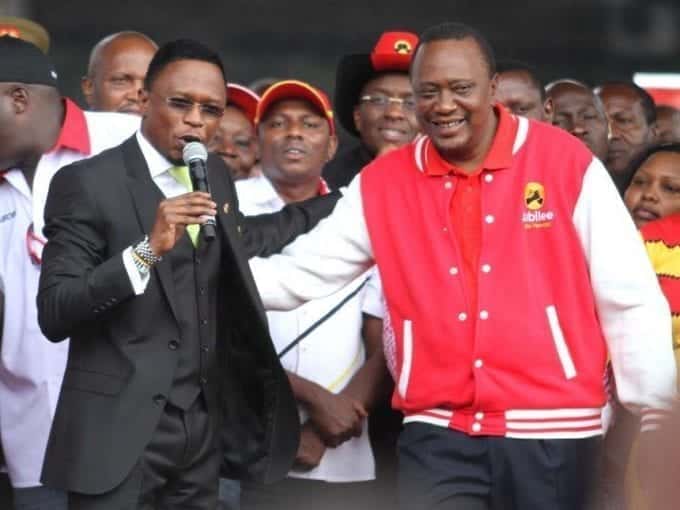 Former Budalang'i MP Ababu Namwamba believed Uhuru Kenyatta will be re-elected again despite the Supreme Court ruling.
The Court nullified Uhuru's win in the August 8 general election and ordered the IEBC to conduct fresh polls in 60 days.
Four judges ruled in favour of NASA's petition challenging the results, while two – Njoki Ndung'u and Jackton Ojwang – ruled against.
"Presidential election was not conducted in accordance to the Constitution.The results are null and void," Chief Justice David Maraga said on Friday.
But Ababu said via Twitter "Court has had its say. And it shall be UhuRuto5Tena! Solidarity."
"Majority of Kenyans will have their way in 60 days," the politician added.
Ababu tweet caused a stir on his handle with his followers saying he should not preempt the outcome.
"My fellow Kenyan, Ababu, you don't know what God has in store for Kenya," @EChangulo said.
@MarkOlando said "@AbabuNamwamba you lost my respect kitambo sana your love for money will render you a non existent character without a legacy."
"Only on stolen election justice be our shield and defender!" @gaudenciarengo said.
@edwin_shoo said "It doesn't matter who wins … Just win fairly … and will move on."
"Not a big issue for Uhurutena, but my friend the whole world now knows what a bungled election we had," @Wanzyoka said.
@collinsOluoch said "Wewe tafuta kazi pole pole. Uhuru & Ruto don't read your tweets."
"If they win in an open contest, through votes of the Kenyan people, Why not. We will accept and respect them totally," @odesh1 said.
But other users joined hands with Ababu saying that their baby had been strangled but he was going to be reborn.
This was a term Uhuru lawyer PLO LUmumba used during submissions in the Court.
Lumumba referred to UHuru as a baby born and that NASA wanted to strangle it.
"The baby has been strangled. Thank God we are still fertile. We go back to bed again. It's gonna be twins this time," @KimKim49816850 said .
@elijah said "Kabisa Mheshimiwa.. But I expect the pacification reigning now also reigns when a court rules against him… Uhuru tano tena."
@DsKipdans said "It's true Hon Namwamba- its not over until we re-elect uhuruto tena. let them not celebrate."
In his ruling, Maraga said the IEBC failed, neglected or refused to conduct election in keeping with laws.
"We were satisfied that the election was not conducted as the constitution dictates," he said.
But he noted that the Court found no evidence of misconduct on the part of the third respondent, Uhuru.
Justices Ojwang' and Ndung'u dissented against the majority decision.
The Opposition wanted Uhuru's victory nullified. According to the IEBC, Uhuru won the August 8 election by 1.4 million votes.
Last night the judges, aided by 40 experts, were burning the midnight oil at Nairobi's Windsor Hotel, writing the judgment.
Raila also ran for the presidency in 2007 and 2013, losing both times and blaming fraud.
He went to court to challenge the 2013 election result – a decision that helped quell a repeat of violence then
Source-the-star.co.ke
Supreme Court ruling: UhuRuto will still win, Ababu says