VIDEO: This is What Ruto Told Raila During Meeting With Kisii Politicians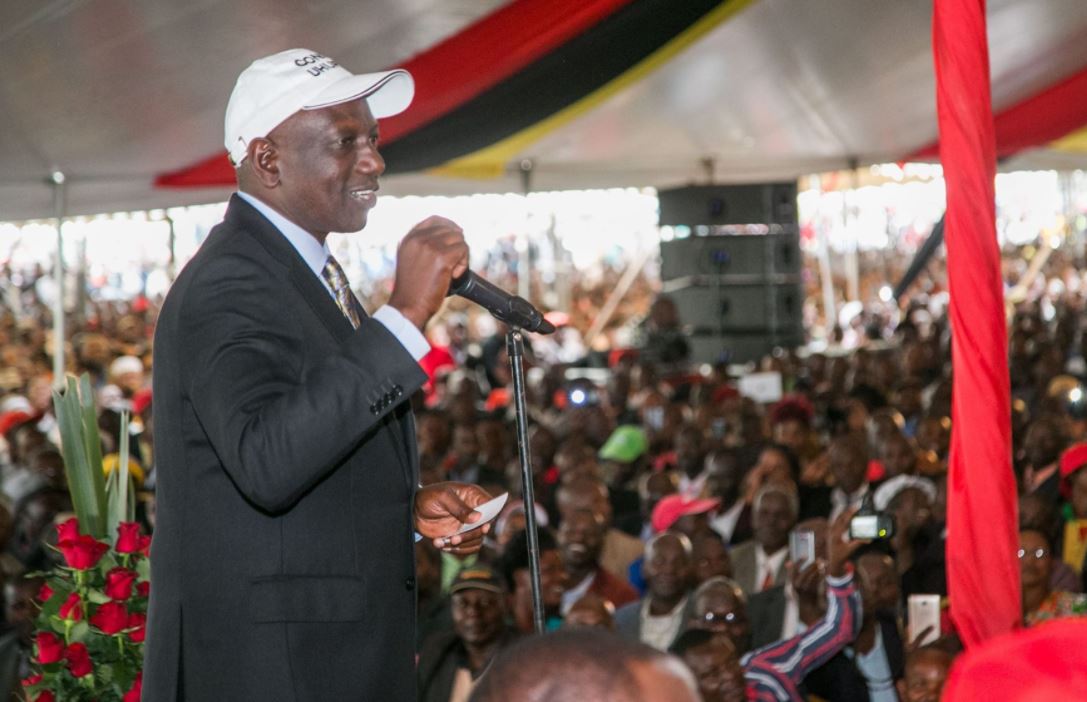 Without a doubt, Deputy President William Ruto is the best campaigner out there. His words may not be music to the ears of everyone, but people always look forward to his political speeches.
The DP has never been a poor public speaker, but in the current political season, he has really upped his game. He knows how to engage the crowd and get favorable responses, even in areas hostile to Jubilee. He has perfected adjusting the message for a particular audience. For instance, what he says in Kitui is radically different from what he says in Thika.
But what has got people talking the past few weeks is his tailor-made replies and subtle insults directed at Nasa presidential candidate Raila Odinga and his deputy Kalonzo Musyoka. After Kalonzo stood on Raila's side with a paybill number, Ruto capitalized on that calling him the flower girl who has now taken duties of walking around with a 'bakuli' to borrow money.
On Wednesday, Ruto together with the President hosted a delegation from Kisii at Nakuru State Lodge. When he took the mic, the DP did not mince his words when addressing 'huyo mganga' Raila.
Towards the end, he laughed off statements Raila made recently after another delegation paid him a visit. He wondered what the Nasa candidate's problem was, yet he was also free to host his own delegation.
"Kuna jamaa mwingine akaanza kupiga kelele.. Sasa mimi nikaulize wewe, ng'ombe nimechinga ni yangu. Bibi ambaye amepika hii chakula ni yangu. Nyasi ambayo imekanyangwa ni yangu. Wewe unapiga kelele kama nani?" Ruto said amidst loud laughter from the audience.
"Ata leo atapiga kelele. Ni kama ameulizwa baada ya hii, ataosha vyombo ambayo imetumika.."
The King of the Rift may well be King of the diss.
-nairobiwire.com