CS Amina named one of UN General Assembly president's advisers
CS Amina named one of UN General Assembly president's advisers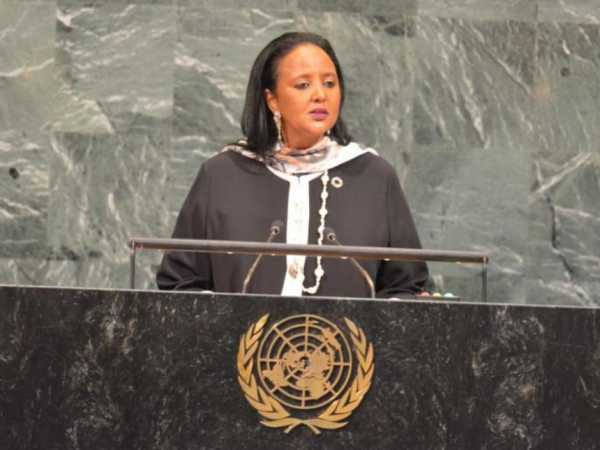 Foreign Affairs CS Amina Mohamed has been named to a team of external advisers of UN General Assembly President Miroslav Lajcak.
The 15 members will advise the UNGA boss on how best to advance his priorities for the assembly's 72nd session.
The priorities are mediation, conflict prevention and sustaining peace, migration, implementation of the Sustainable Development Goals and the Paris Agreement on climate change.
Others are human rights, human dignity and the future and reform of the United Nations.
The team, whose members are eminent personalities from all United Nations regional groups, will hold its first meeting on October 6 in New York.
"It will include a discussion on a wide range of global political issues, impressions of the General Assembly's recently concluded high-level week, the messages emanating from the General Debate and principal international challenges ahead," Lajcak's spokesman Brenden Varma said in a statement.
Varma said the list is inconclusive as some personalities are yet to respond to their appointments.
"The list is not final and may be expanded at a later date."
Amina's appointment comes eight months after she lost her bid to chair the African Union commission.
Chad's Moussa Mahamat won the seat during the January 30 poll.
Source link-the-star.co.ke