Murkomen: "Raila Planning To Drop Out of Race Any Time from Now"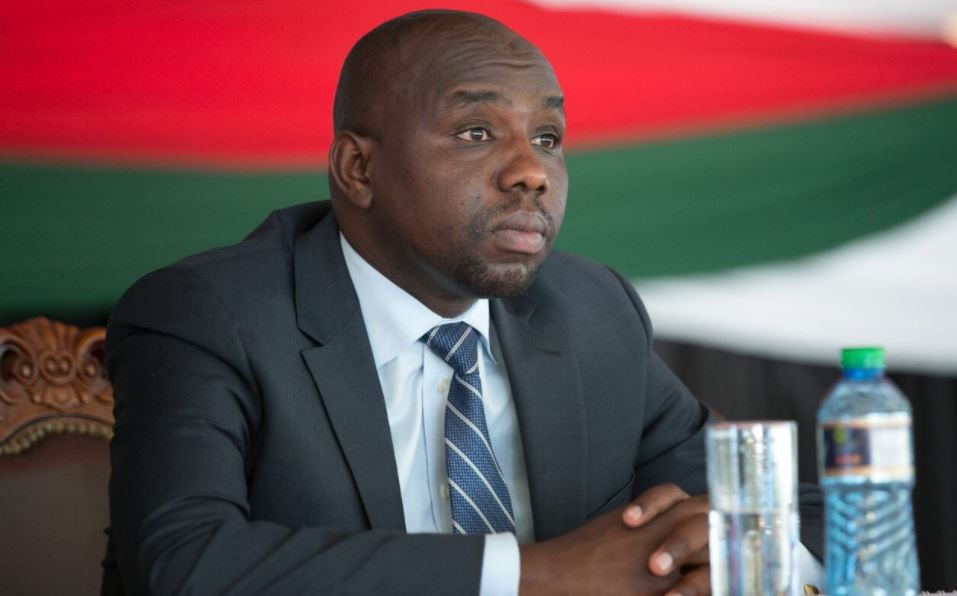 There has been lots of speculation on Raila's next move, after swearing often that there will be no election on 26th October.
The Nasa candidate and fellow Nasa leaders briefly toyed with the idea of boycotting the election, but quickly realized that might not work for them because the election would happen anyway. They then changed their public pronouncements to 'No Election'.
It is still unclear how Raila plans to ensure there will be no election, but analysts have come with possible ways.
The first is withdrawing from the race officially. The constitution has a lot of grey areas on what should happen in such a case, and it is expected that Nasa lawyers would rush to court arguing that the election should be cancelled.
The second way analysts think an election can fail to take place is if the IEBC chairman resigns. With the current wording of the law, Wafula Chebukati is the only person who can declare a winner. If he resigns of fails to turn up for this duty, there will be a lot of confusion and possibly a crisis.
The third way is to prevent the election from being held everywhere. The constitution states that an election must be held in all 290 constituencies, for it to be recognized. In theory, it would be assumed that Raila can easily enforce this since his support in some areas is nearly 100%. But this plan would likely fall flat, since all Jubilee could do is provide police escort to a few voters to the polling stations.
The fourth way Raila can manage to prevent an election is by ensuring IEBC fails to perform logistically. By stating that printer Al Ghurair, IT providers Safaricom and OT Morpho must go, Raila knows this is not logistically possible to accomplish in 1 year, leave alone 3 weeks.
It is quickly becoming difficult to stop the election through the above ways, since Jubilee has prepared amendments that would provide continuity at IEBC even if the chairman resigns. Jubilee also want the law to make it clear that when one candidate withdraws, the remaining is elected unopposed.
But Raila might still have a few cards under the table. For instance, what if he withdrew from the race right now, before Jubilee passes its law? It would shift the fight to the courts, where Raila is seen to have more influence than Uhuru. Indeed, when the law is not categorical, the judgement will likely be based on the biases of the judge.
According to Senate Majority Leader Kipchumba Murkomen, Raila might announce his withdrawal very soon. Tweeting yesterday, Murkomen used the words 'anytime from now'.
1. Raila Odinga is planning to drop out of the race officially any time from now but the legal uncertainties are complicating his decision.
2. Raila Hoped that by dropping out of the race he will cause a crisis but a few cases in court are complicating matters for him
3. Once the Election Laws Amendment Act is finally passed it will seal all the loopholes that NASA would have use to cause political crisis
But perhaps Raila has yet another ray of hope in stopping the election. Observers are pointing to the Ekuru Aukot case, where he seeks to have his name included on the ballot. Should the determination be given too close to October 26th, and it goes in Ekuru's favour, it might be logistically impossible to have an election.
This is because the timeline for printing the ballot papers will be greatly affected. And more importantly, OT Morpho will have to reconfigure their gadgets afresh to reflect Ekuru's name and possible any other candidate that also joins. The French company has already led to the push of the date before, and it is not far fetched to say if more changes are required, they will be unable to complete the task within timelines.
All in all, the next few days will be very critical on the direction we'll take as a country. Raila has reportedly flown to the United Kingdom. According to his communication director, he is set to deliver a lecture. But there are also rumours that he may be unwell and requires a bed-rest
It will be interesting to watch whether the demos maintain the pace, especially this week now that Raila is not around.
-nairobiwire.com