US Radio tells Akombe half of Kenyans view her claims as partisan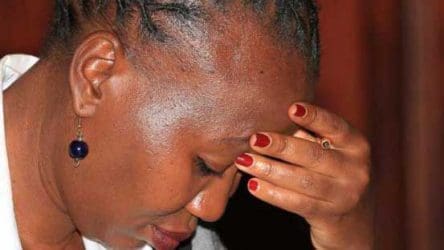 NAIROBI, Friday October 19: Roselyne Akombe's interview with America's National Public Radio (NPR) was cut short after the ex-IEBC commissioner got emotional when hard questions were asked on her Wednesday resignation.
Akombe broke down when NPR's Eyder Peralt told her that after her resignation half of Kenyans were dismissing her claims because they viewed her as partisan.
"I am speaking out because I am hoping that there are some sober heads – sorry to be emotional – that there are some people who will take this up and redeem that country before it goes down the drain."
"Frankly, I do not believe that at this point that the solution to the country is the kind of election that is being organised right now."
Akombe said that she had been too afraid to say in Kenya, that the electoral commission was being eaten up by the same deep political divisions that had already caused so much bloodshed in the country.
Source link-standardmedia.co.ke