Roselyn Akombe: Fell pregnant in campus, became a watchie in America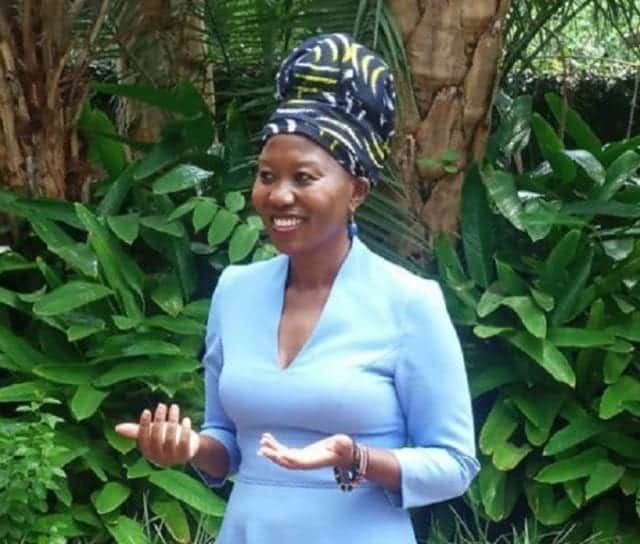 Roselyn Akombe opens up about how she got pregnant while still in campus. According to Akombe, Kenyan politicians are paying money for spreading fake news and smear campaigns
Born to an education officer and a teacher, she spent her early years in Mwembe Tayari, Kisii before the family settled in Kisumu. Today, she considers Kisumu, her Nairobi residence and Kitale farm home, despite being an American citizen.
Her desire was to become a lawyer because she admired political firebrands like Martha Karua and James Orengo, but did not make the cut for Law School. She was instead admitted at the University of Nairobi's Kikuyu Campus for an Education degree.
"When I got pregnant in third year of university, I felt I had embarrassed and let down my parents despite the sacrifices they had made for me. That humiliation gave me courage. I asked myself, 'What kind of life am I going to give my daughter? That pushed and motivated me," says Akombe, who dutifully telephoned her son and daughter the moment they woke up daily for the nine months she was based in Nairobi.
Her kids are fluent in Kiswahili.
The woman who took leave from her posh UN job in New York for the rough and tumble of Kenyan politics did not begin taking risks yesterday.
"Dr Wanjiru Kabira hired me the day I graduated, and when an opportunity arose, she encouraged me to fly overseas, into the unknown. In the United States, I used to work as a security officer at night, then in the morning take my daughter to school before going to study," she recalls.
Her break, she reveals, came when she visited the African Observer Mission to the UN to seek information about her PhD dissertation. Here, she met an economist who was so impressed with her work that he offered her an internship on the spot.
"I had to stop being a security guard because you don't sleep much. I took up a job taking care of persons with different types of disability because I could sleep a little at night and then study and do my internship the next day. I did that for seven months before the Mission employed me as an economy advisor," she says.
Three years on, she met a United Nations staffer who offered her a one week job at the UN.
"I took a huge risk, leaving a permanent job for a one week assignment at the UN. I have not left the UN since," she revealed. Her advice to young women seeking 'sponsors' is that there is no shortcut because the wealthy boyfriend will always hop onto the next young beauty and that a woman needs to have something she can call her own when the beauty is gone.
If there is anything she has learned in the last nine months, is that her place in life is to be an international civil servant.
"I fear that the more I stay at IEBC and the more duties I take up, the more I would start accepting things that are unacceptable in the places I have worked before," she told this writer a week before her resignation.
Akombe also revealed that was appalled that Kenya has degenerated to a level where political parties spend money to professionalize fake news and warned political leaders who generated online smear campaigns against her that she knows them and will deal with them legally in due course.
Source link-sde.co.ke
Roselyn Akombe: Fell pregnant in campus, became a watchie in America