Kenyan Man accused of getting drunk on the Job in Arizona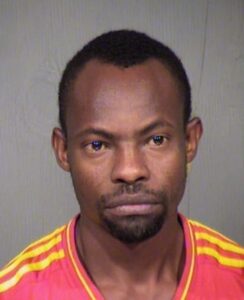 MESA, Ariz. – A man is behind bars after police say he was drunk on the job and put several people at risk.
According to court documents, 30-year-old George Methenge was working at a senior care facility and was the only caretaker for eight patients at night. On Christmas, family members of some of those patients say Methenge got drunk and passed out — and they had a difficult time waking him up.
When police arrived at the scene, they say Methenge smelled like alcohol and was slurring his words. Officers were only able to make out that he said he drank some Vodka.
The manager of the care facility later noticed that Methenge he missed giving the patients their night time dosage of medications.
Methenge was arrested and could face vulnerable adult abuse charges.