Kenyan Student Passes Away Unexpectedly in Darmstadt Germany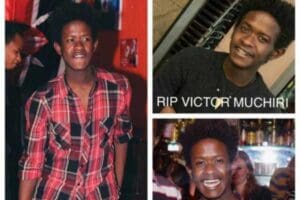 A Kenyan student has passed away in Darmstadt Germany.Victor Muchiri Maina passed away on December 8th 2017 at the University Hospital Frankfurt  where he had been rushed for treatment.
Friends and relatives are raising money to repatriate his body for burial in Kenya. here below is the message and gofundme account:
A son , a brother and a wonderful friend to most of us has left us way too soon. Victor Muchiri was a young man that had his way into people's hearts.
He was taken on Thursday night  to hospital but did not make it. His untimely death comes as a shock to many, but only God knows of His plans.
We want to stand together with his family and help where we can to take him back home.
May his soul Rest In Peace
Click here to help: https://www.gofundme.com/together-4-victor-muchiri