Yash Ghai asks Raila to refrain from swearing in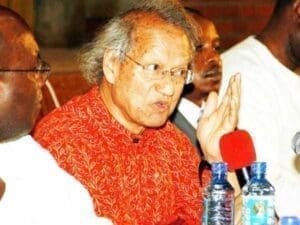 Constitutional lawyer Yash Ghai has asked NASA leader Raila Odinga to refrain from his intended swearing in saying he can be the 'Father of the Nation'.
"Raila's frustration is understandable. And yet I feel that he should abandon his determination to be anointed as President," Yash said.
In an opinion piece in the Star on Thursday, Yash said Raila seems to be losing the sympathy of even some of his close supporters due to his persistence to be sworn in.
"But I have a positive reason for Raila's abandoning the idea of presidency. It is to find a role outside the structures of the state, in order to reshape Kenya," he said.
"We should proclaim him as Baba wa Taifa (Father of the Nation), accepted even by those who are not his ardent supporters."
Yash said the title will not be an official role but noted that its strength lies in people's proclamation and acceptance of the role.