Larry Madowo quits social media?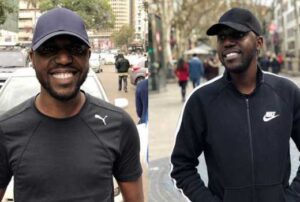 Larry Madowo, one of the biggest names in Kenya television is pulling the plug on his social media use.
The celebrated TV presenter revealed today, Monday, that he was taking 'some time off' from social media in order to 'live like a caveman.'
Madowo, an avid social media user who commands a huge following, however, added that he will still maintain his presence on TV and a local daily where he is a popular columnist.
His announcement immediately sent his followers in a spin as some speculated over his decision to give social media a wide berth at the beginning of the year.
The outspoken media personality's larger than life persona has often attracted a huge crowd with his mentions on any subject being followed by sometimes nasty and hateful comments from followers who pitch tent on his pages.
I'm taking some time away from social media from now to live like a caveman. I'll still be on TV and the paper, maybe other places too
A quick glance on the comments on any of his social media threads normally border on intellectual exchanges, humour, to ridicule like when is he getting married and sometimes hate.
In October 2017, he wrote a long piece in the local daily  aptly titled, #Frontrow: Here's how I deal with hate on social media and therein explained that he had devised a sure method of firewalling himself from the 'army of trolls' who are out to get him.
"I don't waste my admittedly limited, and therefore precious, brain activity on the opinions of random people on the Internet.
"It's not just a coping mechanism, it's a simple philosophy I have developed over the last decade to explain the army of trolls in cyberspace," wrote Madowo.
He added that at the start, the comments used to bother him considering that those attacking him did not know him personally or his story, but got over it.
"I have been judged constantly for the last decade and found unworthy every time but I couldn't care less. It hurt in the beginning because people who didn't know me were saying horrible things about me."
It's not clear when his social media sabbatical will start or end.
-sde.co.ke