Ruto's motorcycle outrider dies in accident on way to funeral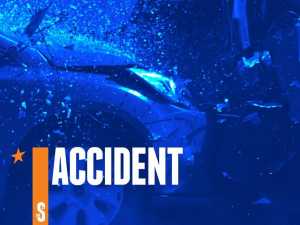 One of DP William Ruto's motorcycle outriders died on Saturday afternoon along Wangari Maathai road in Nairobi.
Constable Casmel Ndege had been leading the motorcade when he lost control of the motorcycle. Ruto was on his way to the burial of the mother of MKU chairman Simon Gicharu.
"The accident happened as we were snaking our way to Kiambu for the burial," said one of the DP's aides, who did not want to be named.
"That is all I can say. I am certain the DP will talk about it during the burial after the family is informed."
During the burial, Ruto eulogised the officer as a gallant, hardworking and dedicated professional.
"My deepest condolences to the family and friends of Constable Casmel Ndege, who has passed on in the line of duty. We celebrate him for his selfless service to this country. May his soul rest in peace."