Lupita Nyong'o brings the Black Panther to Kisumu
Lupita Nyong'o brings the Black Panther to Kisumu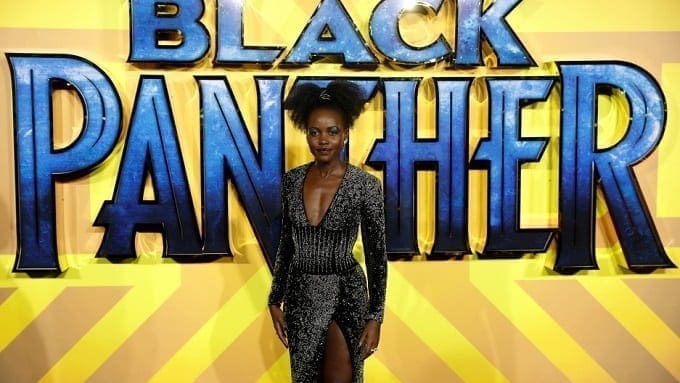 In the olden days of Hollywood films, there was one given trope. The black buddy, or sidekick, to the white hero of the movie was destined to die.
Fast forward to 2018, and it is a marvelous marvel that we have the first ever (Marvel Heroes' franchise) film main starring a black man T'Challa (Chadwick Boseman) as the Black Panther.
And starring right alongside him is our very own, Kenyan-born Lupita Nyong'o as Nakia.
Of course Lupita shot like a meteor into global limelight in 2014 when she won the Oscar for her co-starring role in '12 Years A Slave,' beating other nominees like Oprah Winfrey in the same category.
Lupita was also declared Vogue's 'most beautiful person' – and has spoken about how, growing up in shiny ebony sheen, she did not always feel pretty.
And now she's back – not just on the world stage but back home in Kisumu.
For the February 13th IMAX Cinema premiere of 'Black Panther.'
In it she stars as Nakia, an undercover spy and war dog for the mythical kingdom of Wakanda – which means she gets to go to some weird places like North Korea.
Nakia has a complex relationship with both the Black Panther and his sister, Shuri (Letitia Wright), but that is alright, for as Lupita says, 'you see them work together, and you see a strong dynamic that is really encouraging.'
In the movie, Nakia is a high-ranking member of the Wakanda royal family.
In real life, Lupita is the daughter of the high-ranking Governor Peter Anyang Nyong'o, whom in the 1980s had to flee into exile with his family (Lupita was born in Mexico) and who has also fought against prostate cancer, his courage, intelligence and bravery perhaps making this governor the Black Panther.
-sde.co.ke
Lupita Nyong'o brings the Black Panther to Kisumu