Kenyan town with the highest cases of suicide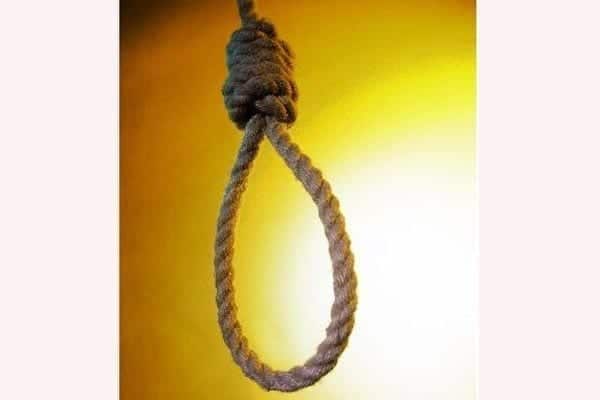 Police in Nyahururu town and its environs have raised alarm over the soaring number of suicide cases in the area, which have left a trail of misery. According to the officers, more than 250 residents have committed suicide since June 2016. The majority of the cases are among male adults.
"Between September last year and now, 38 cases have been reported in the area. This year, 18 cases have been reported. However, four out the 18 turned to be murder cases, which police are still investigating," said Nyandarua North OCPD Timon Odingo. He noted that a significant number of the cases were by people aged between 22-38 years.
In August 14, 2017, six days after the General Election, Mr David Mathenge, 51, committed suicide after his preferred candidate lost in the polls.
LOST ELECTION
Next to his body was a suicide note that stated he had taken his life after former Laikipia Governor Joshua Irungu lost to Mr Ndiritu Muriithi. Two weeks earlier, a 29-year-old-man had committed suicide inside his house in Nyahururu town.
Mr Joseph Kibiru took his life a few days to his wedding. He did not, however, leave a suicide note.
Police attribute the cases to quick temper, poverty and drought. "Statistics indicate that most of the cases reported during the period involve young people. Further, most men were taking their lives. It is very rare to find a woman committing suicide," he added.
"It is very hard to find a financially stable person committing suicide, most of these cases involve people from low class income levels," added Mr Odingo.
ANGER MANAGEMENT
The police boss also noted that gambling and alcohol was also to blame as some of the men who lose their money are triggered to commit suicide.
Nyandarua County Council of Churches Chairman Bishop Josam Kariuki attributed the cases to failure to seek guidance, poor anger management, drugs and alcohol abuse and disintegrated families. "Some people resort to taking their lives due to family issues. Parents should play a big role of bringing together their families to avert more cases," said the clergy.
He appealed to residents to seek guidance from professional counsellors and religious leaders before resorting to suicide, adding that this helps in anger management.
COUNSELLOR
He also noted that the issue of the land inheritance and ownership was to blame. He called on parents to be settling issues with their children demanding allocation of land amicably to avert suicide cases.
"When somebody has suicidal thoughts the immediate person is the one who is able to identify and should talk to them and link them to counsellor or a religious leader. Parents and family members should always have time to talk and listen to their children and relatives," added Bishop Kariuki.
In September 4, 2017, three cases of suicide were reported in the county including those of a man found hanging on a tree outside Nyandarua North Deputy County Commissioners Office in Nyahururu town and that of another middle-aged man from Karai village in Ndaragwa area who took his life after he failed to convince his family to allocate him a portion of land, according to his family.
Mr Mathenge's body was found dangling from the roof top of his house in Leshau trading centre, Ndaragwa.
GAMBLING
"Since we started war against gambling we have realised that these cases have gone down, for the last few weeks no suicide case has been reported.The multi-agency team that has intensified a mop up operation on illicit liquor in the area has also help in bringing down the cases," he noted.
The OCPD disclosed that in conjunction with the office of the area deputy county commissioner they have launched a sensitisation programme at public baraza levels to educate residents on ways to handle incidences that can lead to suicide.
"We are also sensitizing them on ways of sharing information to prevent the cases," said the police boss.
    – nation.co.ke