Raila Odinga wins: MPs throw out presidential age limit cap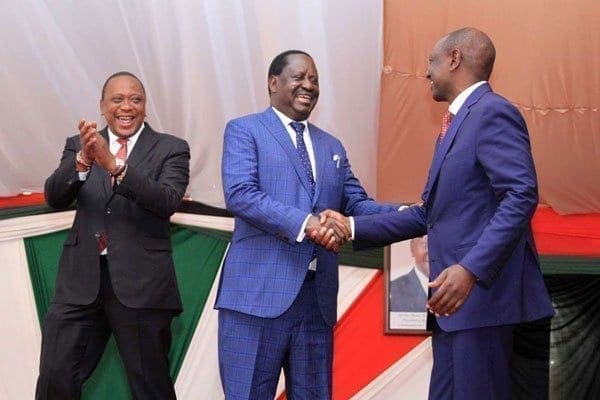 MPs have rejected a proposal to set the age limit for presidential candidates at 70 as discriminatory.
In a report to the National Assembly, Justice and Legal Affairs Committee chaired by William Cheptumo (Baringo North) has said political offices are unique thus should not have retirement age.
The report was in response to a petition by a Mohammed Sheikh from Wajir County who had sought to amend the Constitution to bar Kenyans above 70 years from contesting the presidency.
The petition had been received with heavy criticism as MPs allied to opposition leader Raila Odinga claimed it was a scheme to lock out the former premier from 2022 presidential race.
"The prayer to amend Article 137 of the Constitution of Kenya 2010 on the qualifications for legibility to run for election as president and to set the retirement age of the President at the age of 70 years be disallowed as it is discriminatory," says the report.
"Certain State officers such as Judges and Magistrates are subjected to a retirement age except political offices because these unique offices of leadership and wisdom, both traits that advances with age," states the report.
The committee noted that there was a growing trend by the country to celebrate the youth but "belittling, disparaging and demeaning the elderly".
"To require that such persons cannot run for political office owing to their age would be tantamount to discriminations," adds the report.
The team further said that it was not factual that every person experiences medical challenges and life-threatening diseases as they age.
"Indeed some elder members of society are fruitful and very productive in their old age," notes the report.