Ticket Bookings for Inaugural Flight to the US Remain Low, Says KQ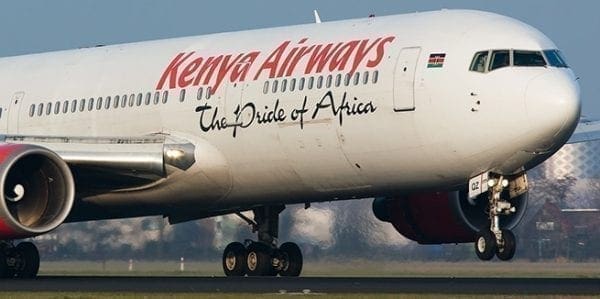 Kenya Airways (KQ) has said that ticket bookings for the inaugural non-stop flight to New York, which opened in January, have been low. The airline is, however, confident that the sales will increase from August.
"We just have quite [a few] tickets sold, but still the biggest selling window is ahead of us. So we have no reason to be pessimistic, but it is still a challenge," said Kenya Airways CEO Sebastian Mikosz adding that passengers begin booking flights three months in advance, therefore, the booking window will start from August.
KQ opened booking for the 15-hour inaugural flight to John F. Kennedy International Airport (JFK) on January 11. The flight will take place on October 28.
Kenya Airways has allocated two high-capacity Dreamliner aircraft for the daily flights to New York. There will be a night flight from Nairobi to New York and a midday flight from New York to Nairobi.
Tough Competition
Mr Mikosz said that although the airline has a team in New York seeking deals with travel agents, the market is difficult and competition from other established carriers flying to Nairobi is intense.
"We have our team there […] and every week I get a report. I feel okay, but it is still a very difficult market. Competition is enormous," he added.
The NSE-listed national carrier hopes to take advantage of the increasing number of tourists coming from the US to Kenya. In 2017, US tourists increased by 17 per cent to 114,507 according to official tourism data.  Furthermore, the airline wants to tap into the flow of business people travelling to Kenya.
Speaking at a luncheon held last month at a hangar in Jomo Kenyatta International Airport, the US Under Secretary of Commerce Gilbert Kaplan said: "Launching this direct flight will indeed make it easier for business and tourism to flow, and increasing this flow between US and Kenya is precisely the goal of [US President Donald Trump's] Advisory Council on Doing Business in Africa."
Mr Kaplan travelled to Kenya for a three-day visit with 60 delegates to explore trade deals in Nairobi.
"We are going to invest in making sure [JKIA] is advanced […] We are going, for example, to ensure when you land you can connect to other infrastructural investments," Mr Macharia said, speaking of the proposed light railway service linking the airport to the Nairobi-Mombasa SGR station at Syokimau.